How to Turn Gift Cards into Amazon Money
I've been carrying a few American Express gift cards in my wallet for the last two years.  I'd partially used each one which left them with random amounts that made purchasing some things a clumsy experience.  "I don't know how much is on this can you run it anyway?" "Can I use that one with this one and then pay cash for the rest?"  Ugh.  Plus, I rarely remembered that I had them and when I did the places didn't take AMEX.  I finally decided to figure out how to turn gift cards into Amazon Money (an Amazon Gift Card) because I shop there ALL THE TIME.
How to Turn Gift Cards into Amazon Money
Buying a gift card with a gift card isn't too confusing.  It's the very process I'm showing you below.  For me, the tricky part came when I didn't have a name on my gift card.  Instead of name it said, "A Gift For You".  It looked like this: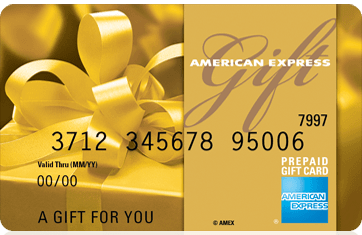 Don't worry about it!  I'll show you how to convert this kind of card into Amazon money too!
First, I went to the Amazon Gift Card page where I could buy electronic gift cards (for email).
Next, I chose the gift card option that would allow me to email a gift card amount from .50 cents and up.  You can pick any of the cards that say "E-mail Delivery" and start at .50 cents.  I chose the top left one.  You can see it below too.
You can choose any amount, any design and add any message (or none).  The one thing you will need to do is make sure to add the correct gift card balance and send it to your email or to the email of the person you want to give it to.  It is a gift card after all.  You can send it to anyone.  I did this five times so I could use all of my random gift cards cards.  They ranged in amounts from $3 to $25.  I wanted to buy this immersion blender on Amazon so I was happy to be able to convert them all into a buying power that was more useful to me.  After you've filled in the necessary information, proceed to checkout.
How to Find Your Gift Card Balance
You can find your American Express gift card balance here.
To check the balance of your Visa & Master Card gift cards it's best to look on the back of your card for the specific website or for a phone number.  Those gift cards have various sites and phone numbers associated with them.
When you are checking out be sure not to pay using one of your credit or debit cards!  I almost did that.  Good grief.  You want to ADD A CARD.
If your name is on the card, enter your name.  If you have a card like I do then enter what it says for the name.  "A Gift For You" is the name.  Enter the card number.  Click on "Add your Card".
Now you've arrived at the "Review your order" page and you're all ready to place your order!  YAY!
Do you have more gift cards to add?  You'll need to add each one individually but it's worth it!  Those $2, $3 and more dollar balances can really add up.  Buy yourself something awesome or send a nice Amazon gift card to a friend!
Happy Amazoning!