How to Pack a Travel Bag for Crafting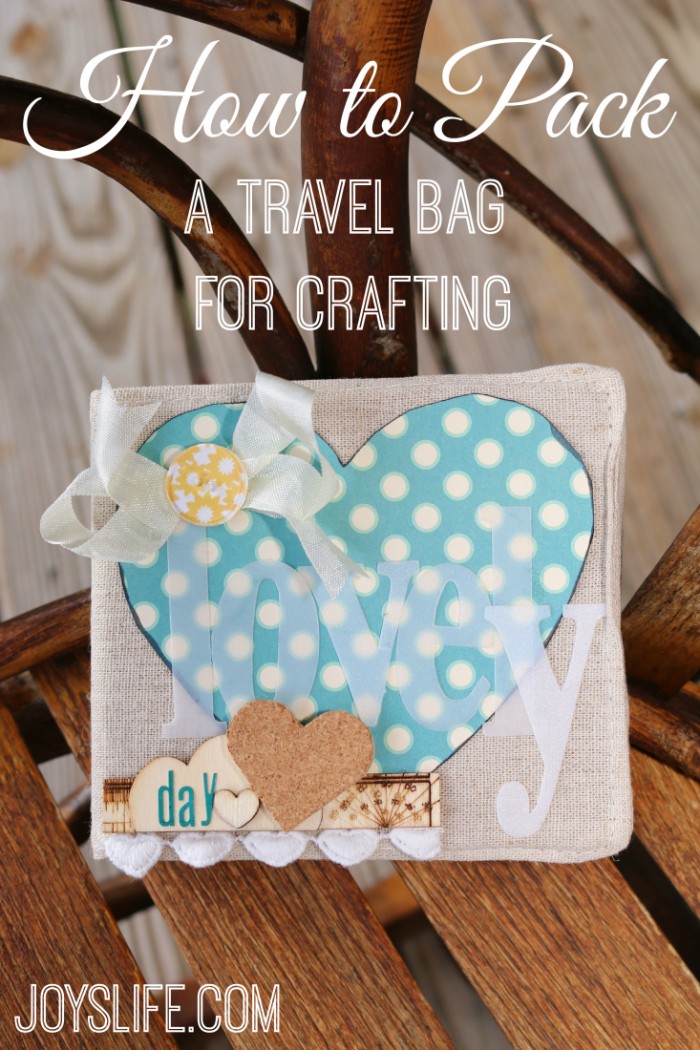 I just got back from spending a relaxing week in the Smoky Mountains and Gatlinburg with my husband and our two sons.  Our daughter was away at college and her spring break is at a different time than the boys' or we'd have definitely had her with us.  I don't know how it's possible but in the 22 years we've been married we've never gone to Gatlinburg together.  I think that's so weird because we've both gone many times in our lives.  Anyway, we all had the best time!  Here's a video look at our view from the top deck.  All that being said, I wanted to share with you what I took so I could do a craft if I felt like it.  So, here's how to pack a travel bag for crafting!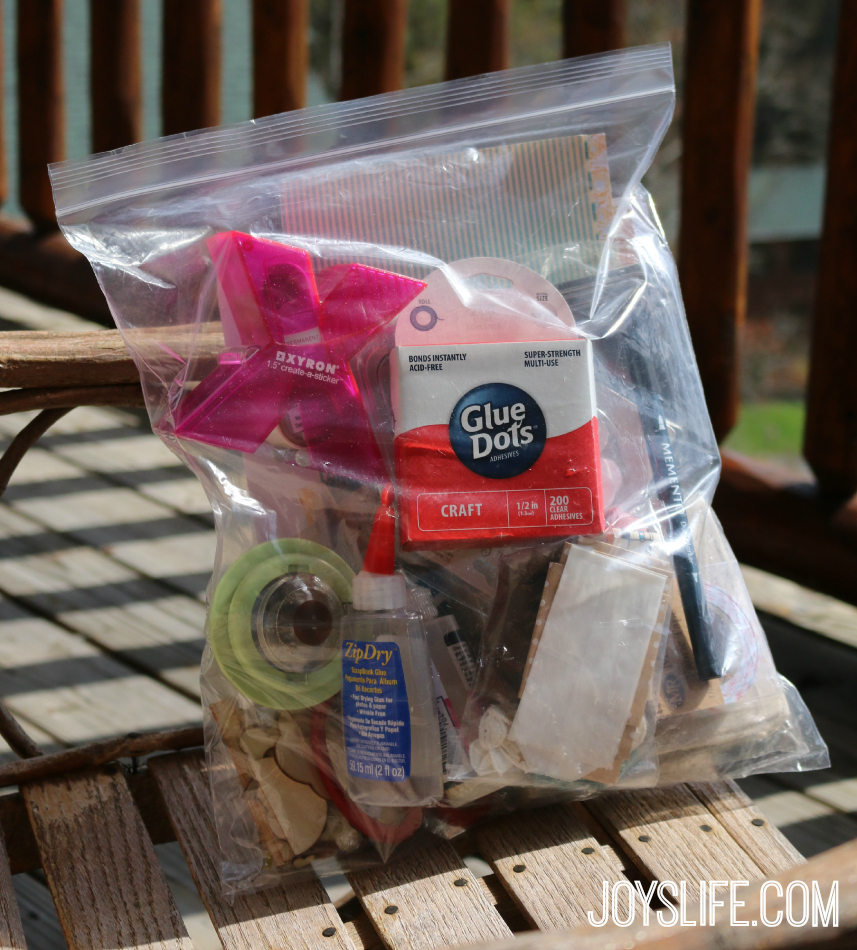 Sometimes it's hard to figure out just which supplies are "must haves" when you travel.  You sort of wish you could take them all because that would be easier, right?  When taking it all isn't practical, here's what I take.
Remember to account for how you will be traveling! If traveling by plane, be sure to check the most recent flight rules!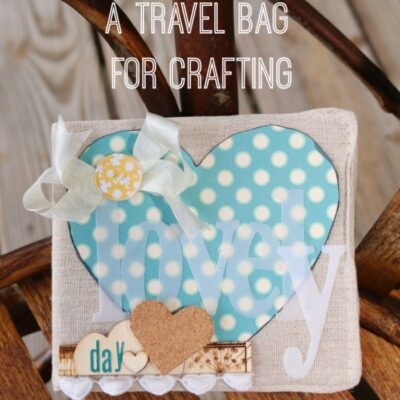 How to Pack a Travel Bag for Crafting
Here's a list of crafting supplies that are great for traveling!
Print Recipe
Share by Email
Share on Facebook
Share on Twitter
Pin Recipe
Ingredients
Scissors

Black Marker

Fluid Chalk Inkpad

Liquid Adhesive

Zip Dry

Adhesive Dots

Glue Dots

Xyron "X" Sticker Maker

Hole Punch

Paper Piercer

Sander

Tape Measure/Ruler

6

x6 Paper Pack

Project Kit

Embellishments: Gems

sequins, brads, letters, ribbon, twine

Your Favorite Tools: Epiphany Crafts Shape Studio Tools and Bubble Caps
Instructions
Place anything that might leak in a separate plastic bag and seal. Consider double bagging them if you're really worried about leaks. Better safe than sorry!

Add all of your supplies to a single bag or container.

Remember to account for how you will be traveling! If traveling by plane, be sure to check the most recent flight rules!
You can print the above list so you can check off the things you've packed.
Specifically, I use these brands:
Scissors Tonic Studios Tim Holtz Scissors – I always take these scissors because they can cut everything from paper to wire.
Marker Tsukineko Dual-Ended Memento Black Marker – I like these markers because they have a fat and finer point.  They don't dry out fast either.  I take black every time because it's nice for writing or edging paper.  Add red or a few other colors if you have room.  Sometimes, I'll carry a fluid chalk Cat's Eye inkpad with me too.  My most used colors are black and chestnut roan.
Liquid Adhesive Zip Dry and Glossy Accents – I use Zip Dry for covering larger areas of paper and chipboard.  It will glue a ton of things.  Glossy Accents is a new favorite of mine.  It's strong enough to glue down gems and some chipboard/wood pieces.  Best of all?  It dries clear.  You can glue sequins down with it and they'll look neat with no stringy mess.  In short, it's great.
Adhesive Dots – I use the Glue Dots brand and I typically carry the Craft Glue Dots and the 3D Pop Up Glue Dots.  Zots makes a great 3D dot too.
Xyron "X" Sticker Maker – It just doesn't get easier or less messy than the Xyron Sticker Maker.  Use this for adding adhesive to the back of small items.  I used it on the "lovely" plastic letters on my mini book in this post.
Other things I carry because you just never know: Hole punch, paper piercer and a small variety pack of paper usually a 6×6 size or just some random extra paper pieces from my crafty stash that match my project.  I also carry a sanding tool (or nail file), tape measure/ruler and any favorite embellishments.
If you have the room, take your favorite craft tools!  I took the Epiphany Crafts Shape Studio Button Round 20 and Self Adhesive Buttons with me.  How cool is it to make your own buttons?  Um, sooo cool.  What's really nice about all of Epiphany Crafts Shape Studio tools is that you can punch out the paper that matches you specific project.  So, instead of having to pack every button you own, just make one that perfectly matches using some leftover paper from your project.  That's kind of amazing to me.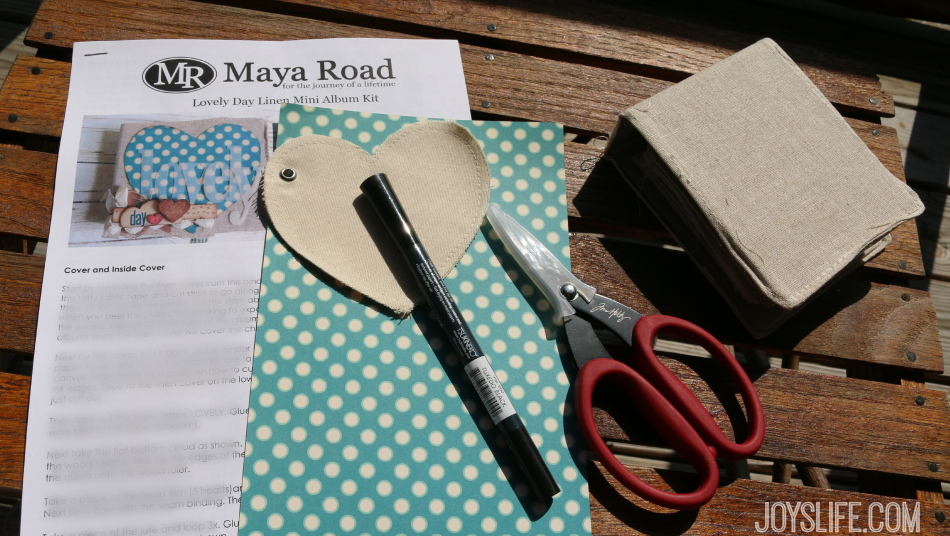 Of all the crafty travel tips that I have, this one is my best.  Take a project kit with you.  I bought this mini album kit from Maya Road a while ago and thought it would be perfect to take with me.
Taking a kit is so great because (usually) everything is included.  Be sure to check your project instructions to make sure you've got everything you need.  You can find kits online and at craft shows.  I think I've seen some in stores too.  I recently subscribed to The Button Farm after finding their kits at a local scrapbook show.  They're fantastic, I think.  Well, they're what I like so they may or may not be up your alley.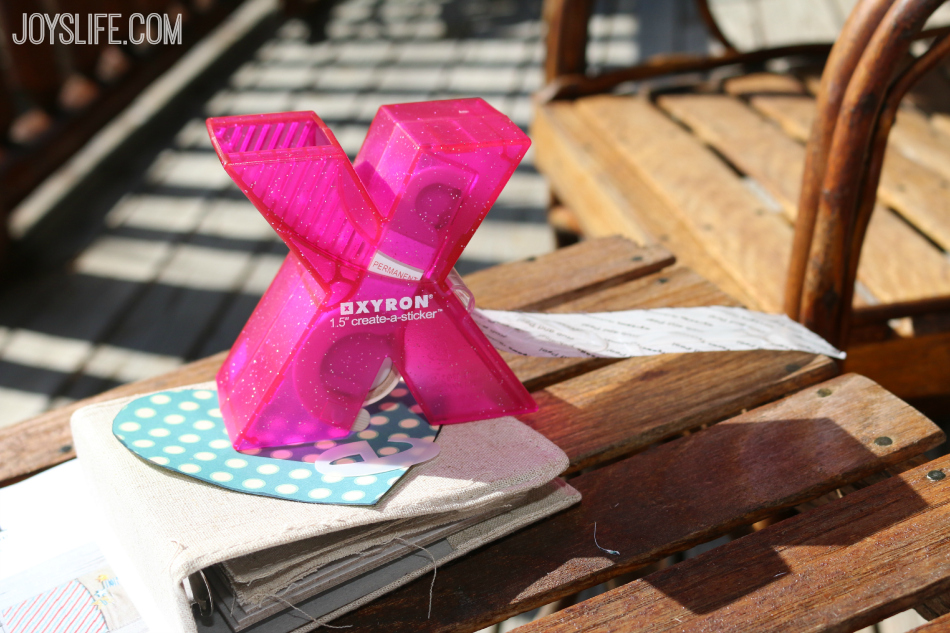 I had the best time sitting outside and working on my project while we all rested a bit.  I did head in after the temperature rose a bunch though.
See how well that Xyron stuck my letters on?  Good job, Xyron!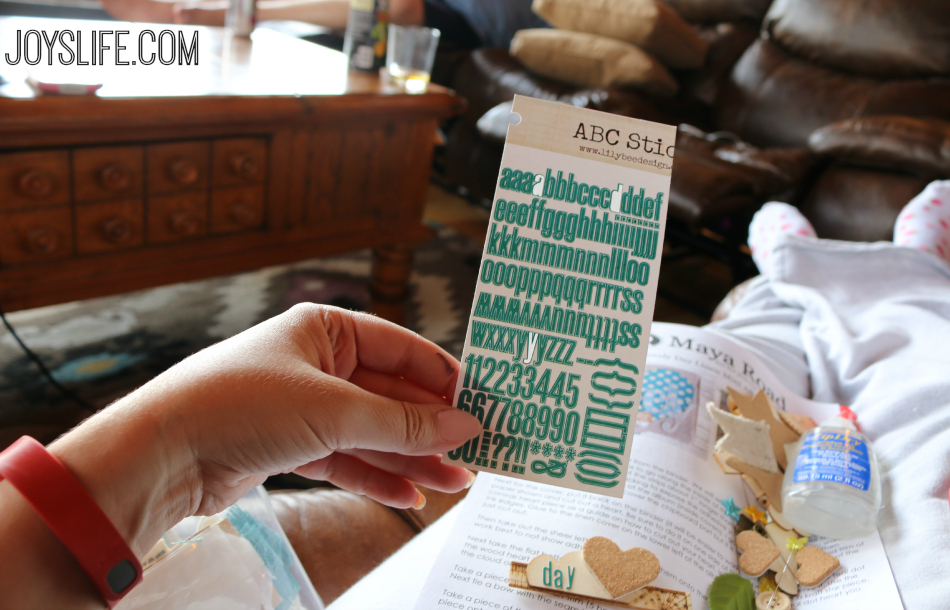 Keepin' it real.  My husband is napping across from me.  It's probably 2pm and I'm still in my pjs.  This is the life!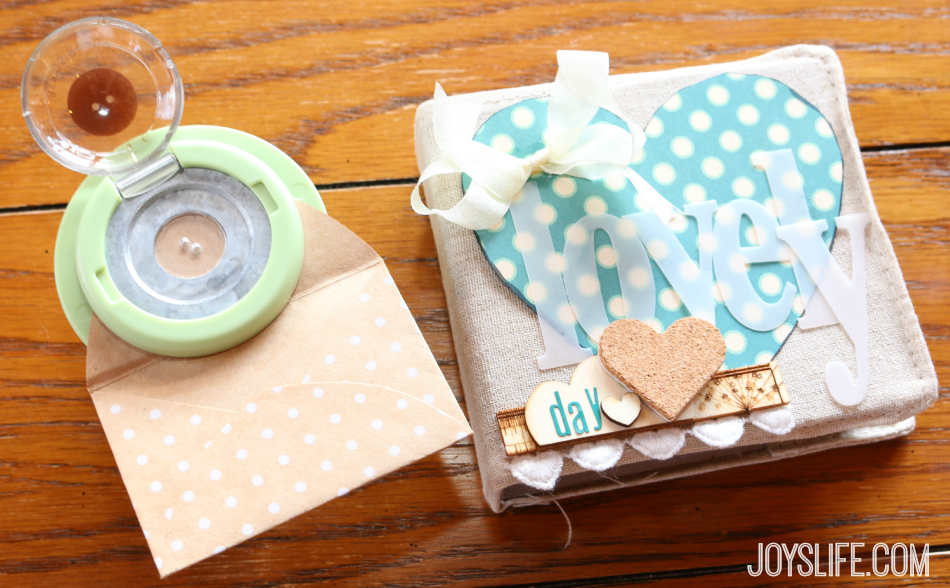 First, I used this paper with my Epiphany Crafts Shape Studio Button Round 20.  Then I decided that it would be better yellow, like the sun.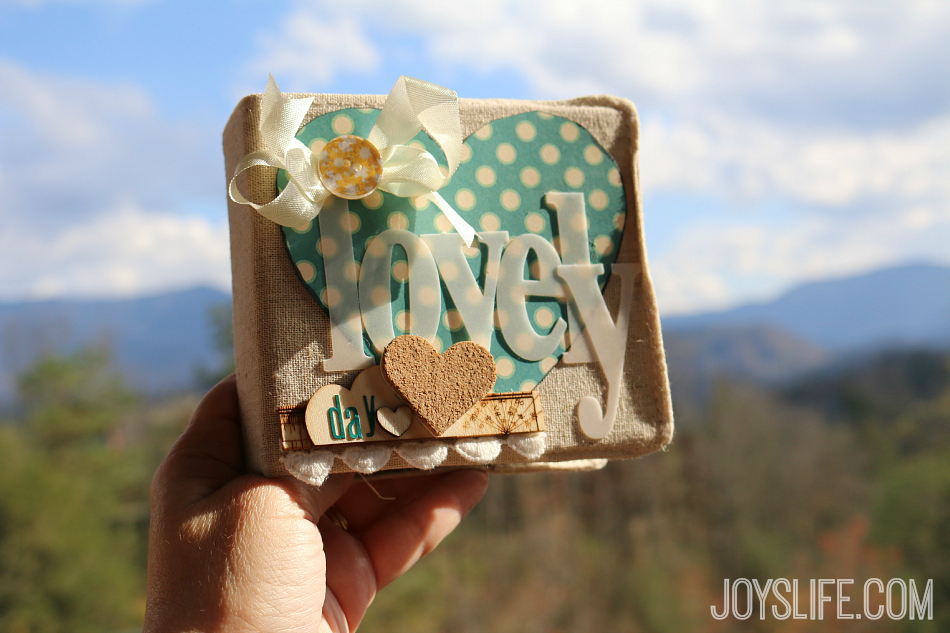 Yep! Yellow was the way to go!  I finished this much and then everyone was ready to get moving again.  So, it was a lovely day in the foreground and in the background!  I hope your travels are awesome and your projects are fun.  I'll be packing back up for another trip soon.  I'm not sure if I'll have time to craft during this next trip because it's short.  What kinds of projects do you like to work on when you travel?