How I Clean My Stamps & Acrylic Blocks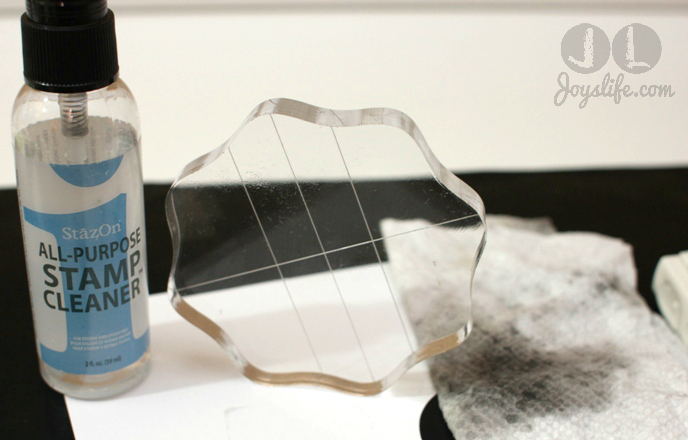 I have to tell you how excited I am to have finally found StazOn All-Purpose Stamp Cleaner.  SUPER excited!  You would think that since I have a whole stamp line … check 'em out … that I would have found this product a long time ago.  Yeah…well, I didn't.  I just found it about a month ago.  Let me quickly show you what a good job it does.
I really thought that I'd never be able to get this stamp block clean again.  It was like this for about 2 years.  I tried washing the ink off but it never worked.
I simply sprayed the Stazon Stamp Cleaner on the the block and wiped it off with a paper towel.  (I used this stamp pad cleaner with it when cleaning my stamps off.)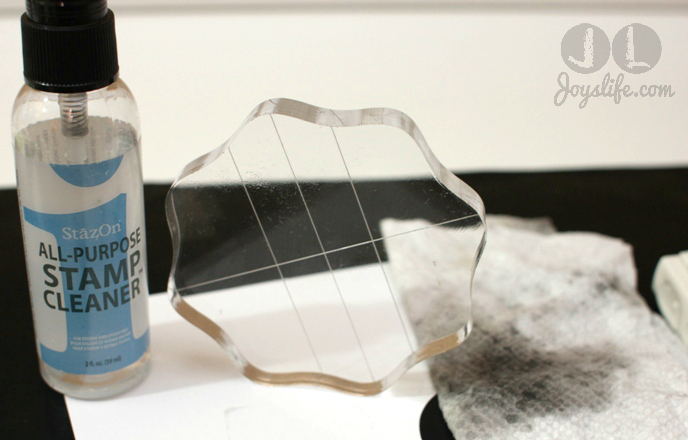 Then it became beautiful and amazing again!
So, if you're like I was and are just letting your stamp blocks sit around looking ugly…you don't have to live that life!  LOL!  Just pick up the StazOn Stamp Cleaner.  I highly recommend it.  BTW, this is not a sponsored post, I just really like it and wanted to share it.
Now … go get some stamps!  LOL!