Easy and Versatile Numbers Card for Halloween or Birthday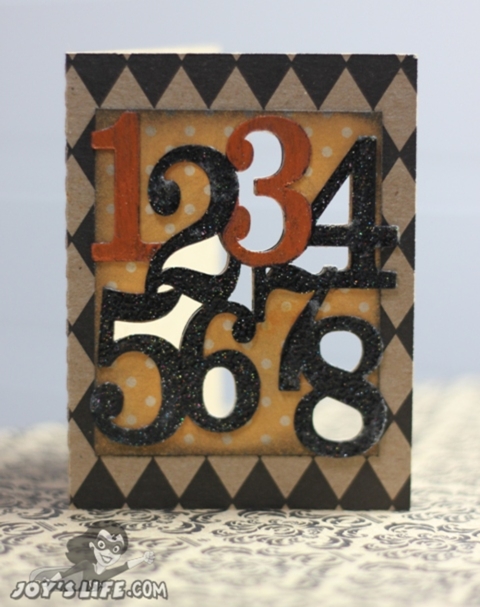 I can't believe my baby is about to be a teenager!  It's true that I call all my children "my babies" but this one is actually my youngest.  This means I have all teens!  I used Lori Whitlock's Number Pattern card to make a Halloween"ish" card that will also suit a 13th b'day…especially one that takes place in October.  Yay!
This file is really simple to use.  Basically there are just 2 cuts, the card and the numbers.  Here I couldn't decide what color I wanted to use.  I ended up going with black.  Notice anything else in this photo?  Yep!  I'm using my Cricut mat in the Silhouette Cameo!  I have a bunch of them and like the Cricut mat much better than the Silhouette one, so that's why you see it there.  I'm a rebel. 😉
I used my Zig 2-Way glue pen
 to glue up some of the numbers, then I doused them with clear embossing powder.  After heating the powder with my Heat Gun,
I got the cool effect you see below.  I love embossing powders.  They're one of the first things I bought when I started making cards.
I used Smooch Pearlized Accent Ink to give the "1" and the "3" that orange pearlized look.  If you haven't used Smooch, it's really easy.  It's just like using fingernail polish…but don't paint your nails with it. 😉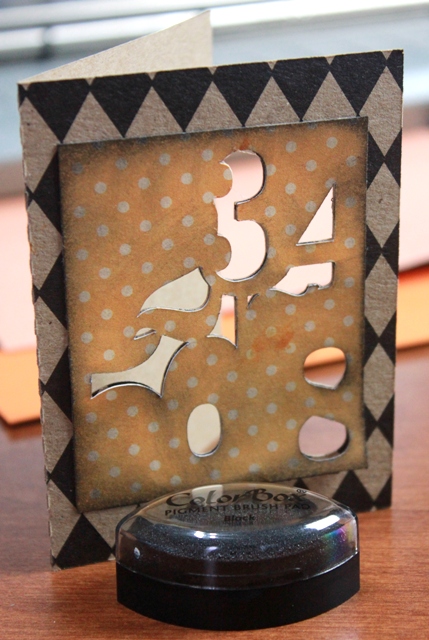 I cut out the card part again using that dotted paper.  Then I cut it down to an accent size and toned down it's vibrant orange using some black ink.
You can change the theme of this card just by changing the sentiment.  Here I'm using "BOO" from Joy's Life Halloween Puns stamp set.  I love all that creepy detail in it!  I'll probably change that sentiment to "Happy Birthday" for my son though because BOO you're 13 isn't half as scary as BOO you're 40, 50, 60, etc.  LOL!
Want to Mix It Up?
You can find mix and match sentiment stamps on my Products Page.  They're great for saying just the right thing.  Check  out Holiday and Everyday Occasions stamps as well as Father & Son and Mother & Daughter stamp sets for easy mixing and matching!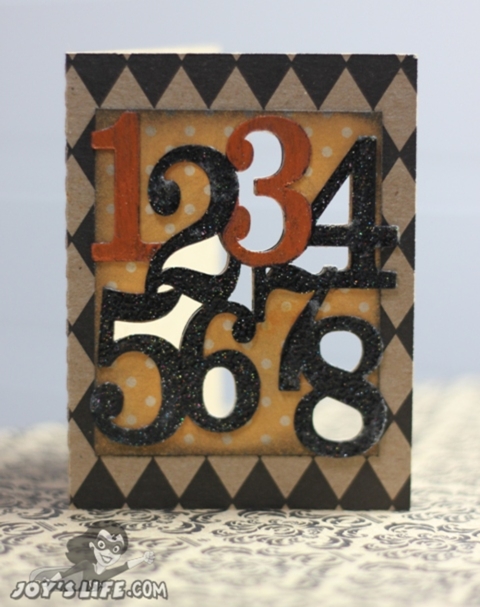 I want to send some of these to other people too.  Awww man!  Back to the craft cave for more card making!
Wishing you a number of happy things!