Delicious Avocado Turkey Sandwich with Homemade Green Onion & Garlic Cream Cheese Spread Recipe
This sponsored post was written while participating in my partnership with Oscar Mayer and One2One Network, but as always, all opinions are my own. I received Deli Fresh BOLD coupons and other related items from Oscar Mayer/Kraft Foods.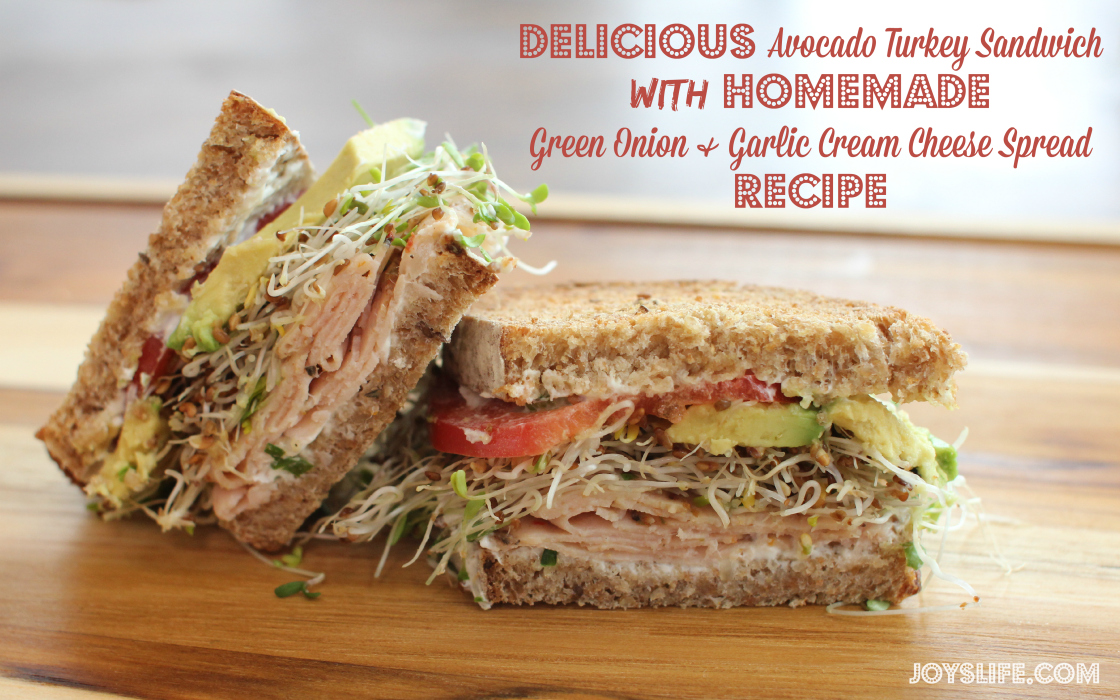 My daughter got to come home from college early this weekend so she'll be here to celebrate Easter with us before she has to drive six hours back to school. I'm so happy to have all three of my kiddos under the same roof! That also means that we have to cram a whole bunch of things into a small amount of time as we prepare for Easter, run errands and catch up. We need more time!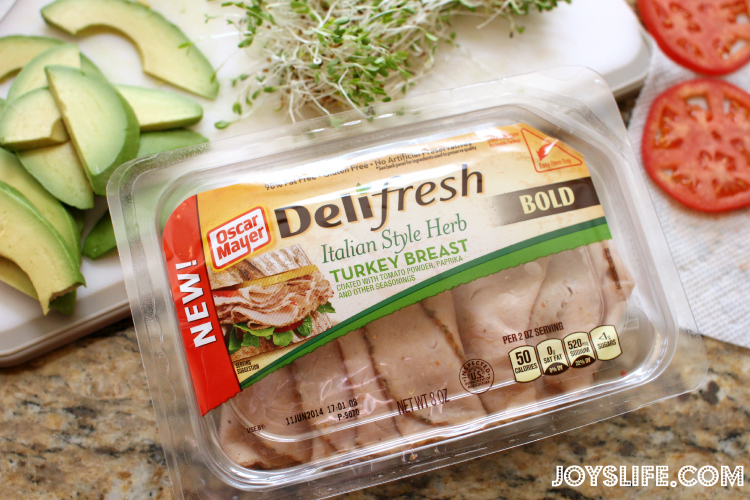 Happily, we've got some super tasty (you've got to try it, really) Oscar Mayer Deli Fresh BOLD Italian Style Herb Turkey Breast on hand to make some great sandwiches for everyone. Fast, easy AND I didn't have to stand in a long deli line to get a deli fresh flavor. Less time in line equals more time for family. Score!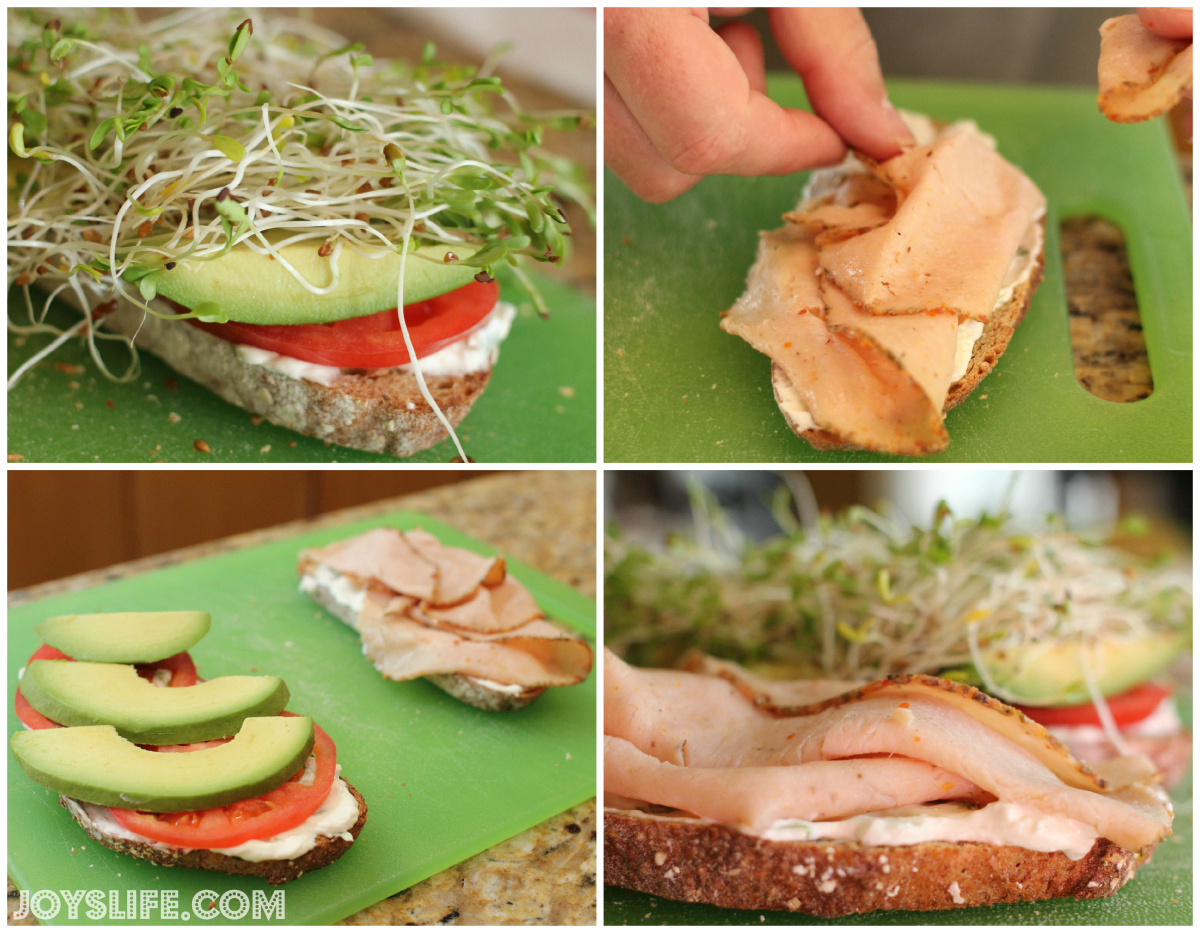 My husband quickly whipped up some delicious sandwiches for the whole family and then we all sat down at the kitchen table and enjoyed them together. We all spent the whole meal discussing how the Hunger Games books compared to the movies. Tonight we're going to watch Catching Fire again and we're all excited. Here's how to take your sandwich from ordinary to BOLD! Follow the recipe below to make the spread. Add the spread to both sides of the bread. Layer tomatoes and avocado on one slice of toasted whole grain bread. We grow our own alfalfa sprouts and added those over the avocado. Add Oscar Mayer Deli Fresh BOLD Italian Style Herb Turkey Breast to the other side of the bread. Put your sandwich together. Yummy and bold!
Recipe Time!
Green Onion & Garlic Cream Cheese Spread
A delicious green onion & garlic cream cheese spread, perfect as a sandwich spread!
Print Recipe
Share by Email
Share on Facebook
Share on Twitter
Pin Recipe
Ingredients
8

oz

Cream Cheese

4

Tbsp.

Sour Cream

2

tsp.

Garlic Salt

1/8

cup

Fresh Green Onion
Instructions
Blend first three ingredients with mixer. Finely chop 1/8 cup of green onion. Stir green onion into the rest of the mix by hand. Refrigerate for at least one hour for flavors to meld.
Oscar Mayer provided me with that awesome sandwich spreader and the lovely teak cutting board my sandwich is sitting on below. After taking the photo, I ate that very sandwich. Yep. It was as good as it looks!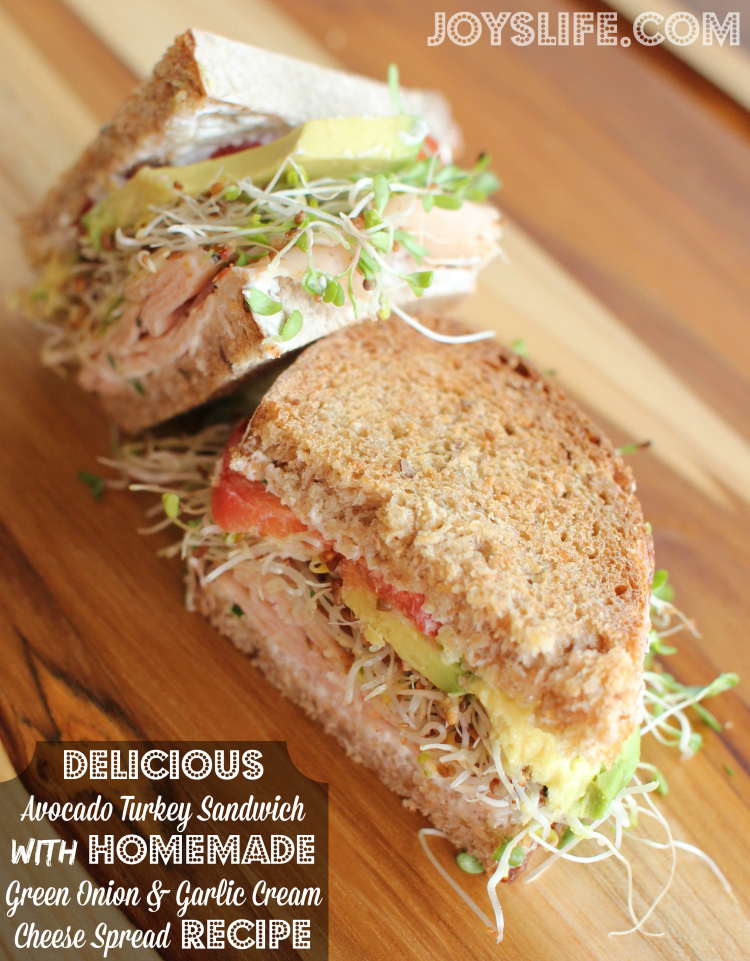 Here's another sandwich that you might enjoy!
Mozzarella Cheese Stick Meatball Sandwich
A delicious sandwich that's super easy to make!
Check out this recipe!