Daytona Beach 3 Day Travel Plan
This is a sponsored post written by me on behalf of Daytona Beach Area Convention & Visitors Bureau. All opinions are 100% mine.
Our family had the best trip to Florida this past summer. We hadn't vacationed in a while and it was just what we needed to laugh, relax and create new memories. It's so rejuvenating to take a little time off and do something that everyone can enjoy. Since our last trip, we've had a lot of reasons to need another vacation, which is why I'm already planning one. I can get super excited about my vacation plans! I think I missed my calling as a travel agent. This time I want to go back to Florida and check out Daytona Beach. Have you ever been there? I haven't, but it sounds like the perfect destination for our next family vacation. Daytona Beach offers a wide variety of activities, dining options and 23 miles of sparkling white sand. YES! Give me some of that! Here's what I've planned for a 3 day vacation there. Tell me what you think.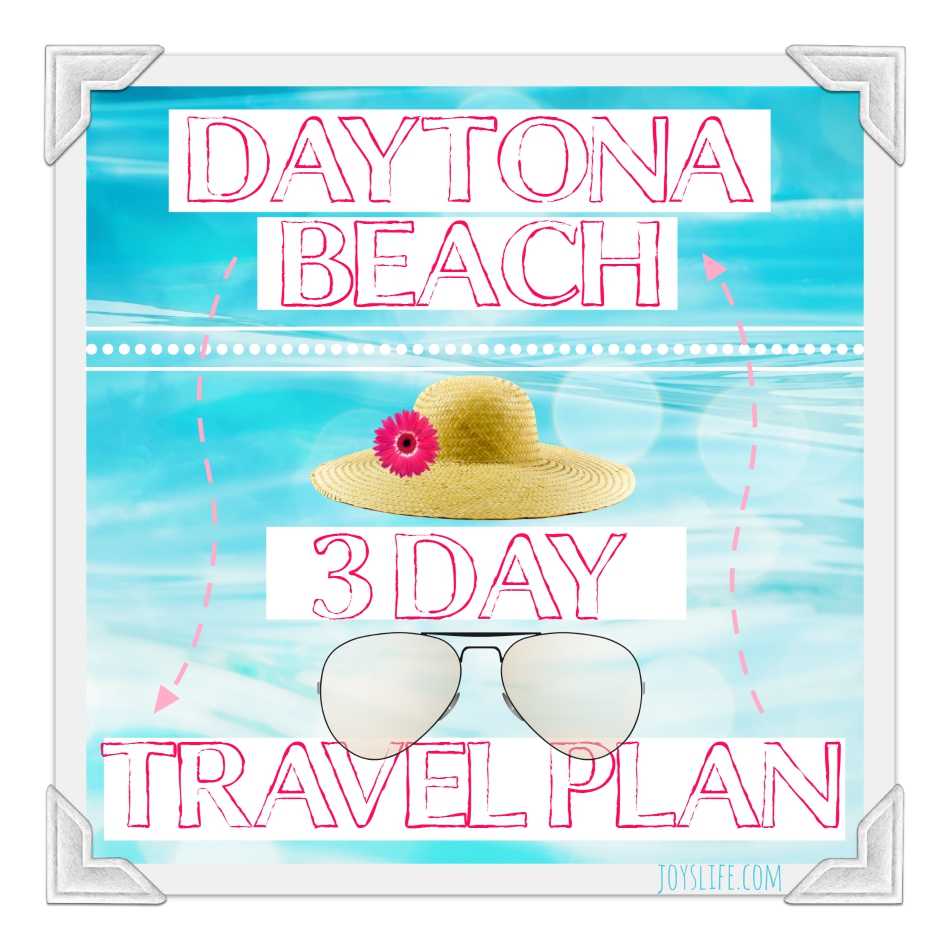 Day One: Check into our vacation rental and head to the beach.
Seriously. I'm not doing anything except rushing out to the beach after getting our bags put away on day one. Well, that's not true.
We're all heading out for seafood that night. You can count on that, but seriously, the beach awaits!
About where we stay…We're a family of five with two high school boys and a daughter in college. We still all enjoy traveling together (I'm so grateful for that) but we need our space. That's why we usually choose a vacation rental. Daytona Beach has that as well as a large variety of options for your family's stay including hotels, motels, condo rentals, bed and breakfast inns, vacation rentals and camp grounds – something to fit everyone's budget and style.
Don't miss these kid friendly options while you're in Daytona Beach.
Day Two: Deep Sea Fishing
YES! Our family has never been deep sea fishing and I promised that the next time we went to Florida we'd try it out. My husband used to go but that was before we ever met, so we're going to remedy that. I think this is a perfect adventure for the five of us. I bet you we'll be talking about that for years and years. I wonder who will catch the biggest fish? Probably my daughter! I know that I'll be hearing my youngest son say, at least we're on a boat where you can't leave with the bait. That all stems from a time we fished at a lake and I went back to the cabin and accidentally took the bail cooler with me. That was 10 years ago and I'm still hearing about it. Maybe this Dayton Beach deep-sea fishing trip will make up for it. They have some of the best bass fishing in Florida and you can rent everything you need for endless water sports. That's outdoor fun that sounds like all kinds of fabulous to me.
At night, we'll choose from a number of Daytona Beach's fine dining and restaurants. They also have bars or dance clubs for those old enough! Speaking of grown up time, check out these ideas that are great for couples.
Day Three: Festival
Yeah, I should have planned a longer vacation because there's a lot to do in Daytona Beach! I needed another day to see the some of their world-class attractions like the Daytona International Speedway or the new Cici and Hyatt Brown Museum of Art. It has the largest collection of Florida art in the world. I'm sure that's something to see because there is some great Florida art.
What I thought we'd do for our last day is go to a Fall Festival! I love a Fall Festival, don't you?
Did you know Daytona Beach is known as the festival capital of Florida? The area hosts more than 50 festivals throughout the year, and Fall festivals make this one of the best times of the year to visit. If you love art, be sure to attend the Halifax Art Festival in scenic downtown Daytona Beach. For classic cars of all varieties, it's the Daytona Turkey Run at Daytona International Speedway, and for a bit of dancing and tasty gyros, don't miss the Greek Festival. During the Daytona Blues Festival, you'll enjoy a top-notch line-up for blues greats performing at historic Jackie Robinson Ballpark. Or find daily live music during Biketoberfest® at Bruce Rossmeyer's Destination Daytona motorcycle-themed shopping and entertainment complex.
Whether you are looking for a place to bring the whole family, or the perfect spot for a romantic getaway, Daytona Beach has lots of great options for your perfect vacation. Check out these free things to do in Daytona Beach!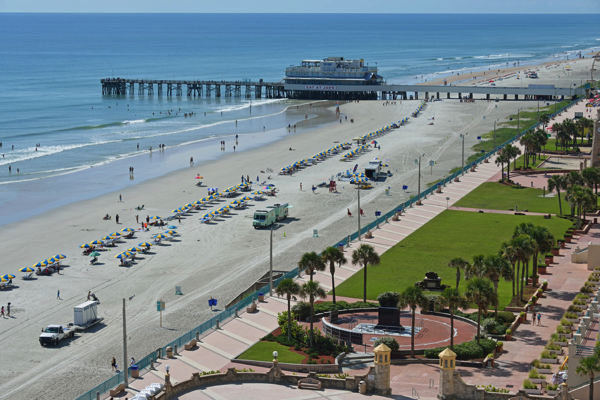 Have you been to Daytona Beach? What did you do and much fun did you have?
You can find out more about Daytona Beach and receive your own travel guide by visiting http://bit.ly/1gB3lSz.