Create a Quick & Easy Dorm Room Welcome Gift
This is a sponsored post written by me on behalf of Procter & Gamble.
It's not easy to go back to school, but especially if you're living away from home.  I have a first time college freshman leaving for school later this week and a senior in college who is also going back this week.  Both will be meeting a new roommate.  It can be really tough learning to live with a new person and really tough to say goodbye to friends who are going off to different schools.  My poor son had to say goodbye to his girlfriend today, since their schools are in different states.  As a mom, I've been helping the kids get ready for school…well, pretty much all summer.  We had a lot to buy for my first time freshman, especially.  I'll tell you straight up.  One of the best experiences we had was shopping at Bed Bath & Beyond.  We were welcomed the minute we stepped in the door.  After asking which school my son would be attending, they printed out a helpful lists from his school and another from Bed Bath & Beyond.  Those lists were great!  They showed us the things his school allowed and suggested items for dorm life comfort.  It was awesome and it made shopping super easy!
Another thing that made shopping at  easy was the Harmon section of Bed Bath & Beyond.  We were able to pick up a lot of Procter & Gamble products that we needed.  I got things for both my son and my daughter.  That brings me back to what I wanted to talk about…having new roommates!  A nice way to welcome a new roommate is with a thoughtful gift, and it's also a great way to send a college student off to school.  I think they're especially nice when they are useful too.  So, here are some ideas for creating a quick and easy dorm room welcome gift!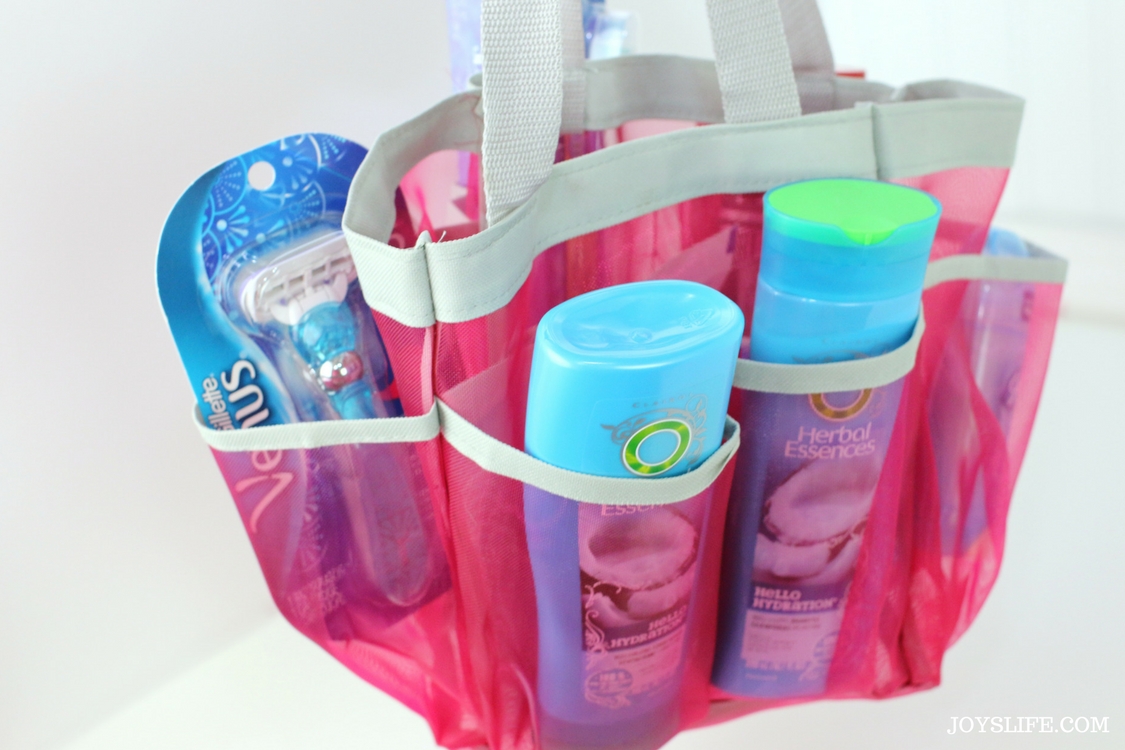 Create a Quick & Easy Dorm Room Welcome Gift
First, make it easy on yourself.  Grab a shower caddy (super useful) and start adding things that people run out of and always need.  Consider getting these things at Bed Bath & Beyond, because right now you with a purchase of $40 of the participating P&G items you'll receive a $10 Bed Bath & Beyond gift card!  Score!  Keep that for yourself OR add it to the gift.  That's a tough call.  I'll leave it up to you.  Offer is in-store only and runs from 8/1/16 to 8/31/16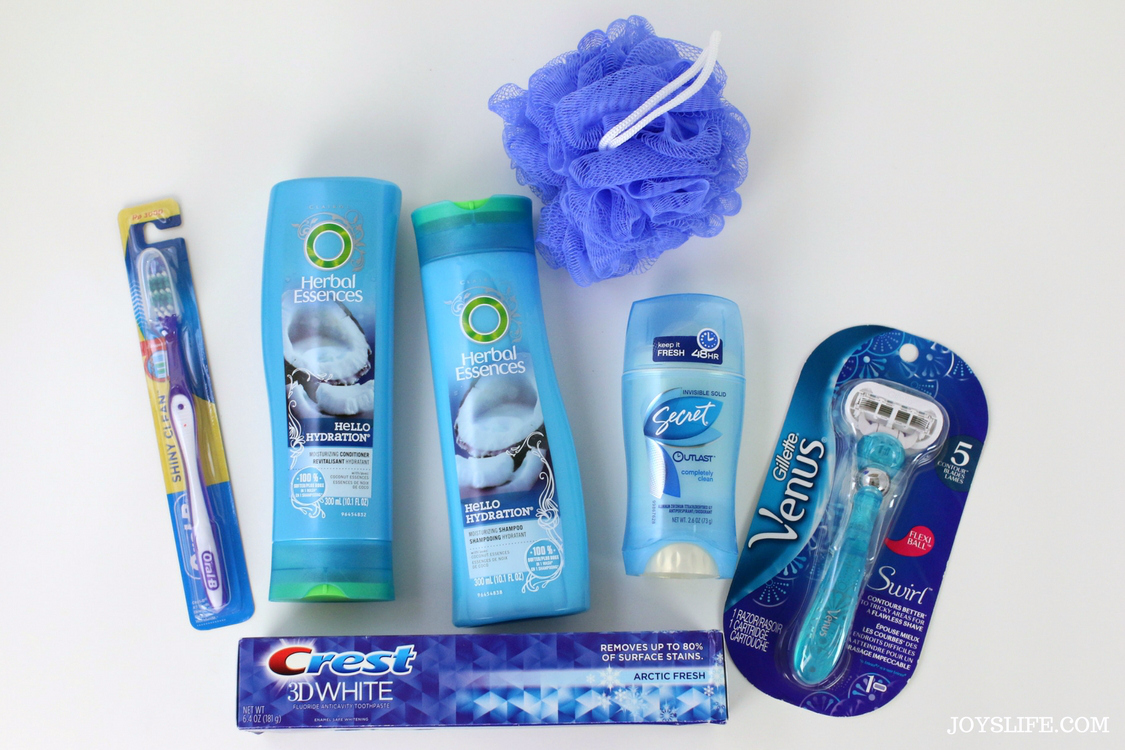 Think about the things you use and add those!  I think these things are pretty essential.
Don't forget laundry detergent!  These Tide Pods fit in a gift bag easily.  This means fewer dirty clothes greeting parents when the kids come home.  Hopefully, they'll wash something while they're gone.  I'm hoping they come home with everything MOMCLEAN (a): Clean like it came right from your mom's washer.  LOL!
My daughter is in love with the color of this CoverGirl Colorlicious Lipstick.  Sticking with neutral tones for gift bags is a good idea.
I was surprised how many back to college essentials the Harmon section of Bed Bath & Beyond had!  You can find Tide, Secret, Crest, Gillette, Olay, Old Spice, Herbal Essences, Always, Tampax and more.  Did you know they had all that stuff?  Me neither, but I'm glad they do.  One less trip and one more easy way to make a quick dorm room gift!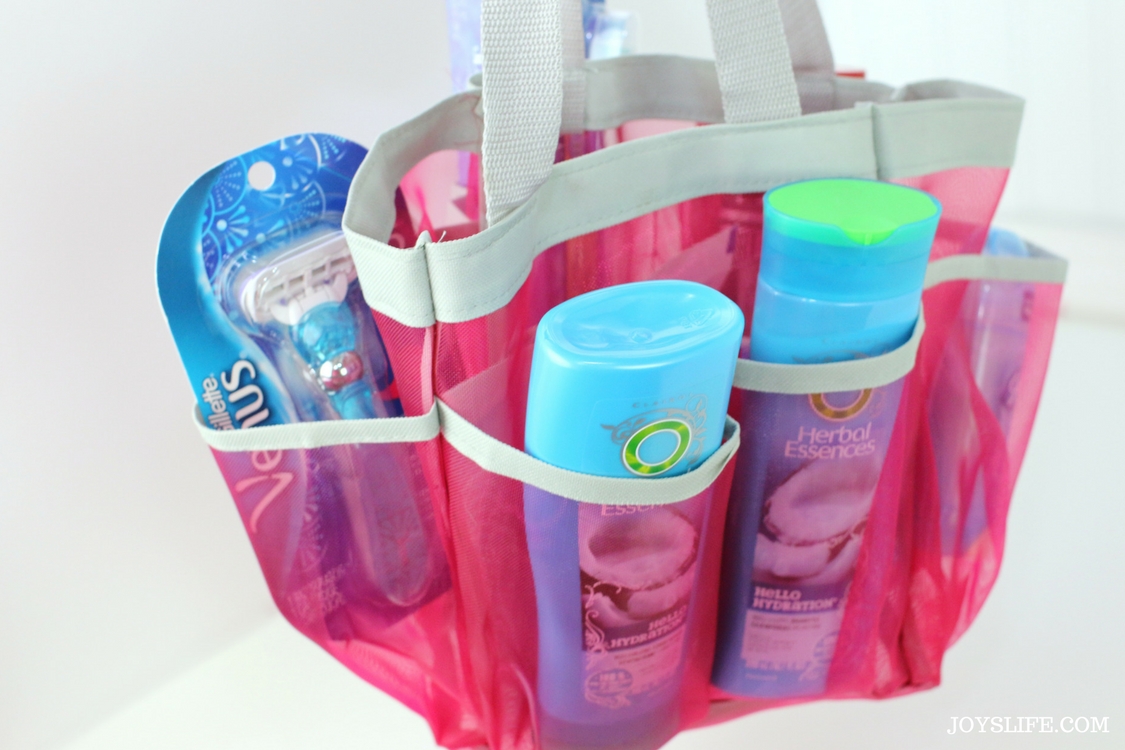 Add everything to the shower caddy, throw in a loofah and a towel, and you're ready to send someone off to school or welcome a new roommate.
Don't Miss This Giveaway
Share your own #CollegeSpeak term for the chance to win a $50 Bed Bath & Beyond gift card and the following P&G products:
CoverGirl Intensify Me! Liquid Liner
CoverGirl Colorlicious Lipstick
Gillette Venus Swirl Razor
Herbal Essences Hello Hydration Moisturizing Shampoo and Conditioner
Old Spice Lasting Legend Dirt Destroyer Body Wash
Secret Outlast Invisible Solid Deodorant
Tide Pods
Crest 3D White Arctic Fresh Toothpaste
Oral B Toothbrush
Don't miss the P&G Bed Bath & Beyond #CollegeSpeak Twitter Party – Wednesday, August 17, 2016 at 9:00 A.M. – 9:45 A.M. PST/ 12:00 – 12:45 P.M. EST – http://bit.ly/2aL4acx
Get #CollegeSpeak ready with this glossary!
MOMCLEAN (a): Clean like it came right from your mom's washer
SPEAKYCLEAN (a): So shiny you have to say something about it
HAIRAPY (v): The action of washing your hair and getting a fresh start
LEGDAY (n): A great day for showing off those legs
FRESHZEN (n): A student who is completely focused on fresh
ALLDAYER (n): When you responsibly get through the day without even a nap
This is a sponsored post written by me on behalf of Procter & Gamble.