Core'dinations Design Team A-Maize-ing Card Sneak Peak
Today I'm sharing an A-Maize-ing card on the Core'dinations blog!  Go see how their gorgeous paper helped me create the corn look without doing anything except for cutting it out.  You can make your own card by following my blog post on the Core blog!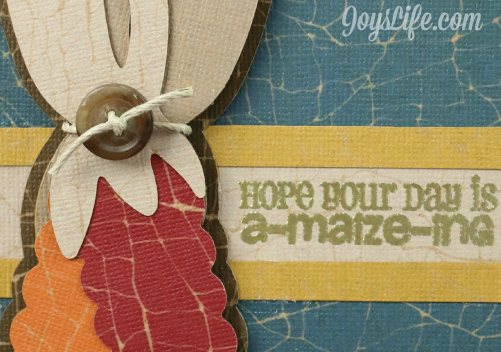 Need some fun and pun Fall stamps?  Check out my It's All Fall Puns stamp set on the Joy's Life Products Page.  That's what I used on this A-Maize-ing card! 😉
I created this project while a member of the Core'dinations Design Team.
Happy Fall Y'all!