How to Conquer Your Cat's Anxiety
This is a sponsored post written by me on behalf of Feliway for IZEA. All opinions are 100% mine.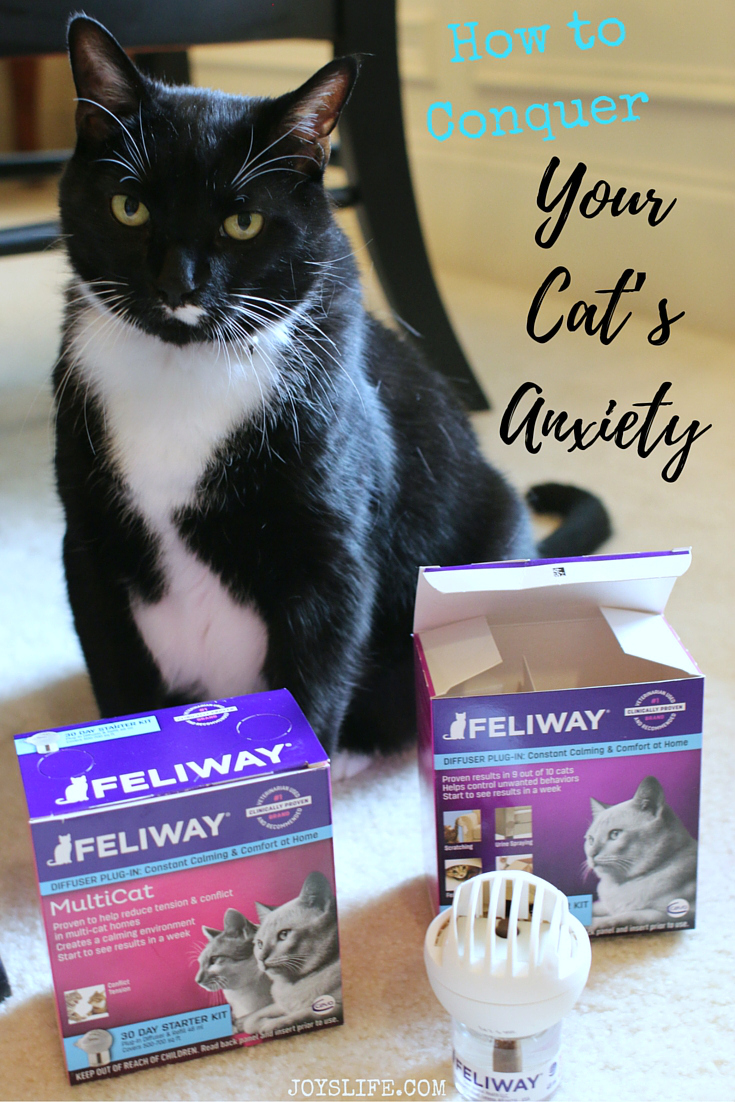 We love our cat, Domino!  He brings us a lot of laughter and love, but sometimes he does things we don't understand, out of character, weird things.  Do you have a cat?  Yeah, then you know exactly what I mean.  Sometimes cats go crazy, or so it seems to us anyway, but really it might just be anxiety.  Yep.  Cat's get anxious too.
Sometimes Domino freaks out when we get new things.  Once I bought a new couch, love seat and chair and was sitting in my den enjoying the newly delivered furniture.  I was so happy with my new purchases!  My daughter was on the couch, I was in the chair and then Domino stalked into the room.  He looked at both of us, jumped up on the new love seat, made eye contact with each of us and peed.  Yes, he peed right on the love seat.  We were astonished.  That, my friends, is cat anxiety.  He just couldn't handle the change and was not happy with us for making it.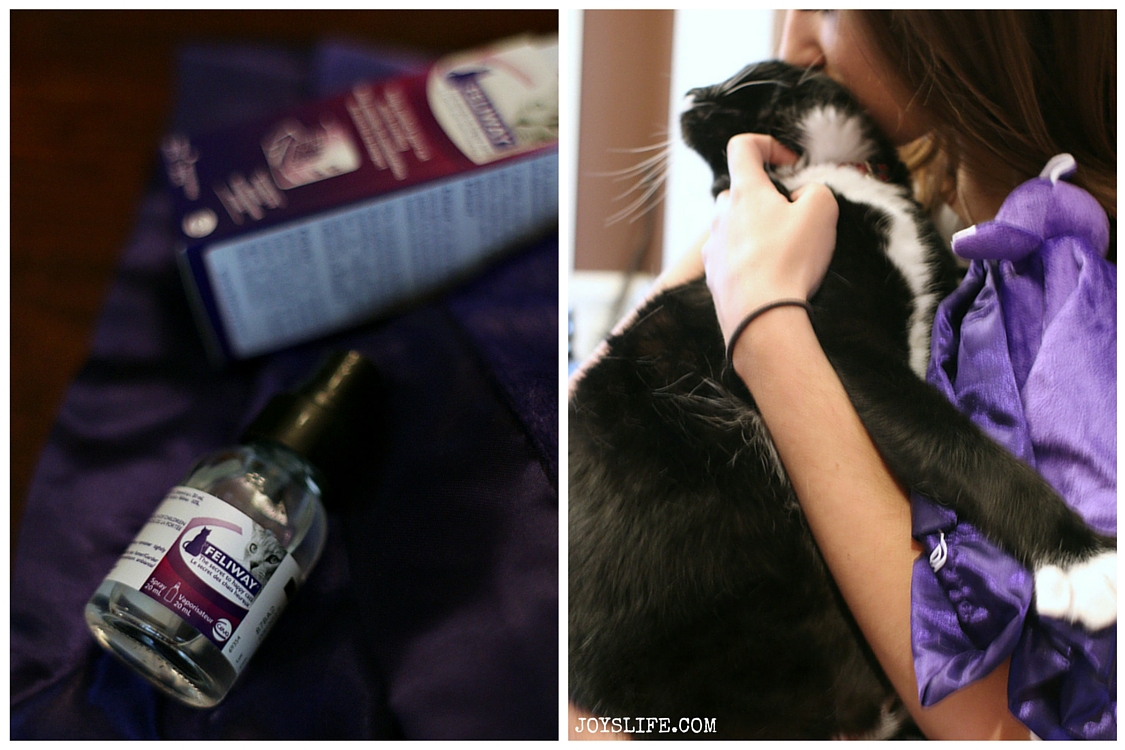 He also gets upset on trips to the vet and hides under my bed when there are thunderstorms.  I wish I could explain to him that he'll be okay, but he just doesn't speak human, and I don't speak cat.  One thing that I found that helps conquer your cat's anxiety is Feliway®.  It's a synthetic replica of the "Feline Facial Pheromone," which is naturally produced when cats are happy and feeling comfortable in their environment.  This is why you always see cats rubbing their cheeks against objects! By mimicking this pheromone, Feliway® creates a state of familiarity and security, helping to comfort and reassure cats as they cope with a challenging situation, like the vet, thunderstorms or in Domino's world, new furniture.
Feliway® comes in several forms that offer both long and short-term help: Feliway®: Diffuser, Spray, Wipes (and Diffuser with "Multicat" formula that helps reduce aggression in multi-cat households).  We saw a change in Domino as soon as we took Feliway® out of the box.  When I sprayed some on his little cat blanket, he seemed to relax.  He relaxed even more when I plugged the Feliway® diffuser in the plug in the dining room.  That's a space that once turned into his own litter box, for reasons unknown to us.  I wish I'd had a Feliway® diffuser then!
Our family loves Domino.  He's a great little friend, so I want to do whatever I can to help him relax and reduce his anxiety when things concern him.  Do you have a cat pal like Domino?  To learn a little more about each Feliway® product, as well as obtain pheromone "common knowledge," visit Feliway®. Find out more about how you can make your cat's environment a #FearFree place!