2 Liter Soda or Pop Bottle People Project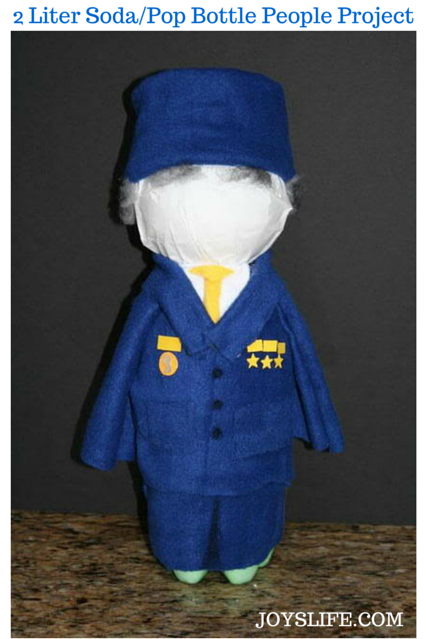 Yep.  This dude has a 2 Liter bottle body.
Have your kids had to do the "Make a person out of a 2 liter bottle and a styrofoam ball project?" What a PAIN!!
DS had to do that recently and his guy to create was Nikita Kruschev. Geeze!
Here's how you do it:
1. Put sand in empty 2 liter bottle, for stability.
2. Buy medium styrofoam ball and cut a hole in it so that it can fit on the cap of the 2 liter bottle.
3. Decorate.
Here's what we did:
Covered the head with a white paper bag because just sytrofoam was ugly and we didn't have any paper mache, which I thought would work well. Then, we rubber banded the bag into place. His outfit is made with some leftover polar fleece I had when I made DS#1 an Ash (from Pokemon) vest.  We had an idea of what he should look like from this photo.  Looking at the photo, I just cut out some material and folded it into the correct shapes for his clothes.  Then I used a very hot glue gun (too hot for DS to use) to seal the pieces together. Nikita turned out great! You can even put things in his pockets.  His tie and white shirt are polar fleece too. His little Russian hat is so cute. We used poly-fil for his hair and eyebrows…which we took outside and spray painted with black. We used the Cricut Expression to cut out the little stars and circle. DS added a face (of course), which is not shown here.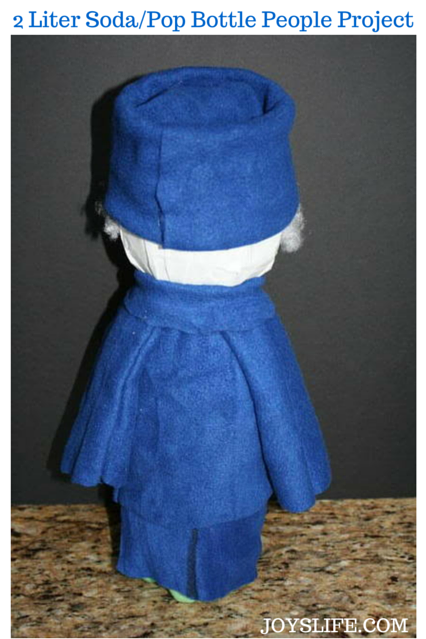 The back of Nikita.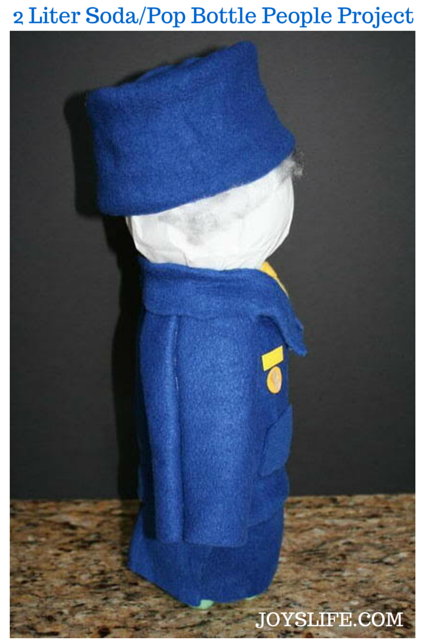 Nikita to the Right.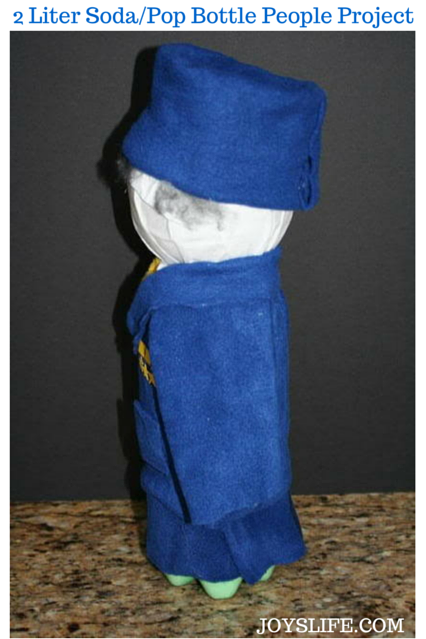 Nikita to the Left.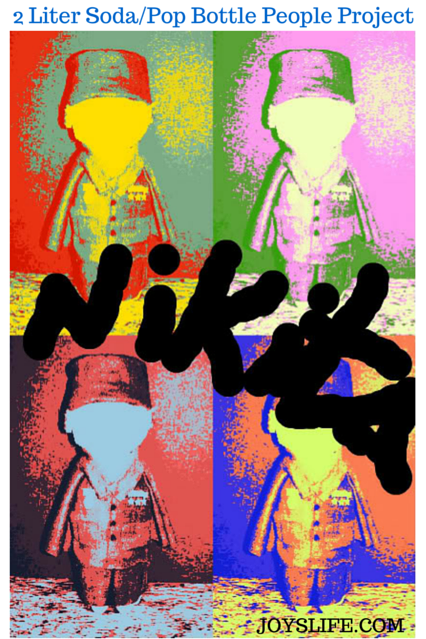 Yes, I did feel the need to make Nikita Pop Art.  Can you say, "geek"?