Results of Inking Cuttlebug Type Raised Images

I love my pink and black Big Shot!  It even has bling on it!  Yes, I might have gone over to the crafting geek dark side.
Ok, I realized that the best way to see what works best for me is to try it out.   I realized this after asking questions and researching quite a bit.  Silly, when trying it myself was more fun AND yielded the answers to my exact questions.  Duh.
Here's what I wanted to do:
I wanted to make raised images, that I created using embossing folders, really "pop" off the page just using ink.
Here's what I used:
For this experiment, I used the Cuttlebug Swiss Dots embossing folder in my Big Shot and some leftover pieces of black cardstock.  I also used a white pigment ink pad and a Brayer roller.
These are the 3 things that I tried:
1. 1st using the Brayer to go over the Swiss Dots Cuttlebug folder embossed paper.
2. Next rubbing the paper over the pad (pad sitting on table).
3. Lastly, holding the paper and rubbing the pad over it.
Here are the results of my experiment: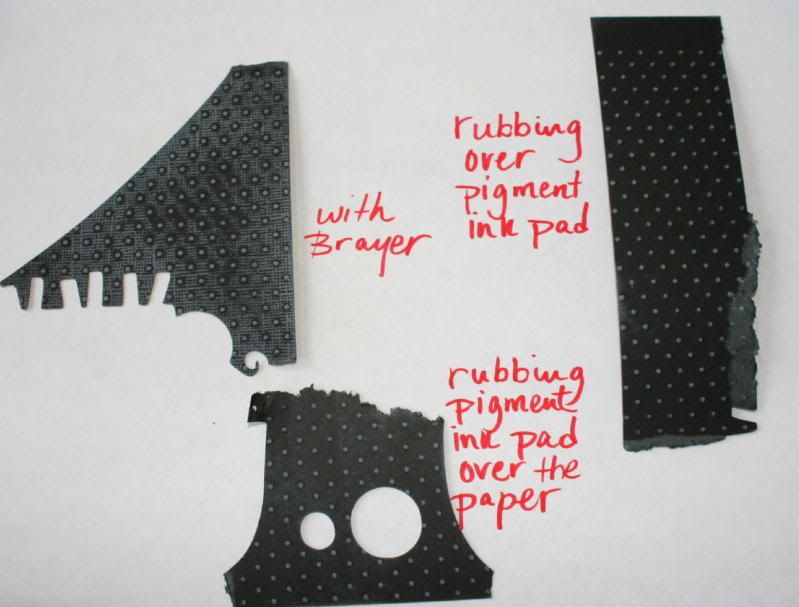 Using the Brayer produced a cool modern look:
Gently rubbing the paper over the ink gave me the result I was looking for. Yay!
The dots pop and there isn't a lot of ink on the flat part of the paper between the dots.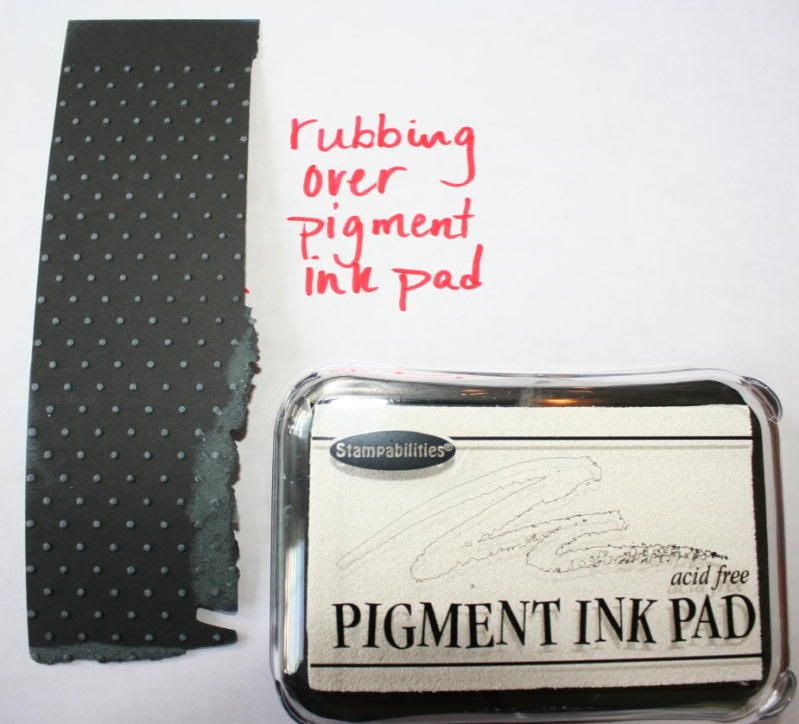 Holding the ink pad and rubbing it on the paper gave me coated raised dots, but also produced a lot of color on the flat parts of the paper between the dots, which I didn't want.
I hope this helps someone (besides me)…or at least is found mildly interesting, LOL.  I think I like embossing things with my Big Shot as much as I enjoy my Cricut Expression!