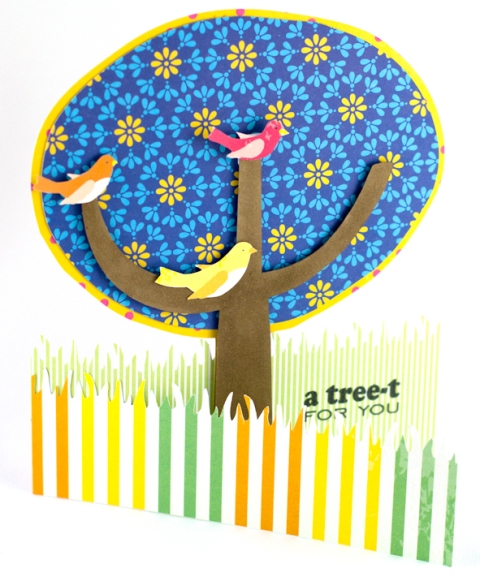 Today I wanted to share a few of the cards that you can find on the Joy's Life Design Team blog! This week the Design Team is creating shaped cards. You can find NEW crafty inspiration on the Design Team blog EVERY DAY!
This card by Nina is using Joy's Life Yummy Puns stamps.  Learn more about her card here.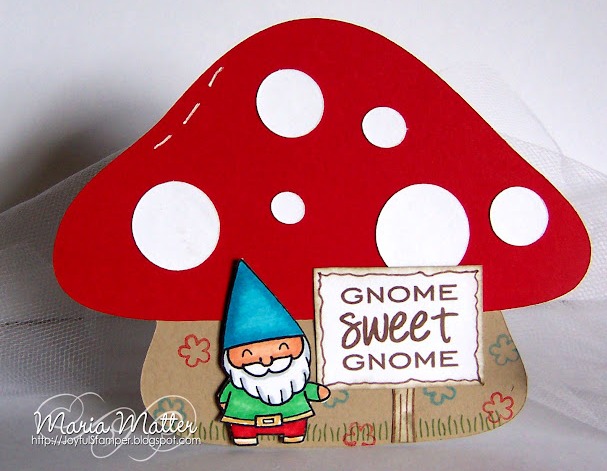 I love the beautiful bright colors in this fun card!  This sentiment comes from Joy's Life Wild Life Pun stamps.  I have another gnome saying in the "You're So Punny" stamp set!  See more about Maria's card here.
Disney fan, Amy, created this card of Flounder from the Little Mermaid movie.  Sweet!  That was one of my daughter's very favorite animated movies when she was little.  Still is!  Amy is using the newly released Pun in the Sun stamp set.  Learn more about Amy's card here.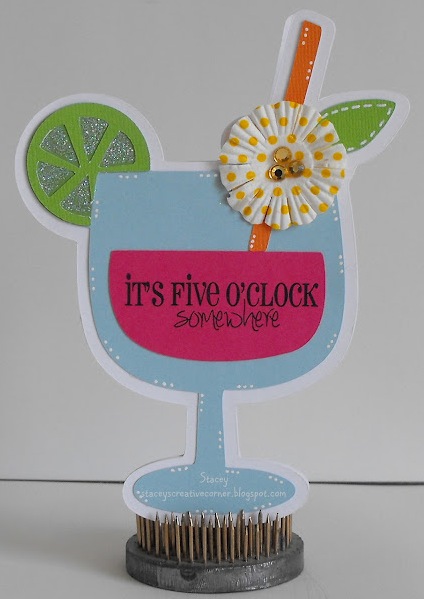 Stacey, I'll be over in a minute.  LOL!  This fun drink card is using the Pun in the Sun stamp set.  Learn more about Stacey's card on this post.
 Recently, the Design Team created 3D projects.  I'd never seen a flip flop box before!  I LOVE IT!  Patty is using the Joy's Life Pun in the Sun stamp set.  Learn more about her cool box here.
Time for a Give Away!
Leave a comment for a chance to win a set of Holiday and Everyday Occasions stamps!  They can be mixed and matched to create a variety of sentiments!
I'll announce the winner on this post on Friday, July 27, 2012.
And the Winner is…
cattleya16says:
July 24, 2012 at 4:30 PM
OMG! I love each one of them – thanks for sharing Us this wonderful projects and thanks for the inspiration.
All the BEST!
Catt
Have a Great Weekend!