My Cat Domino's Personal Business Part 2 – Fresh Step® Lightweight Extreme Litter Review
This is a sponsored post written by me on behalf of Fresh Step Lightweight Extreme Litter. All opinions are 100% mine.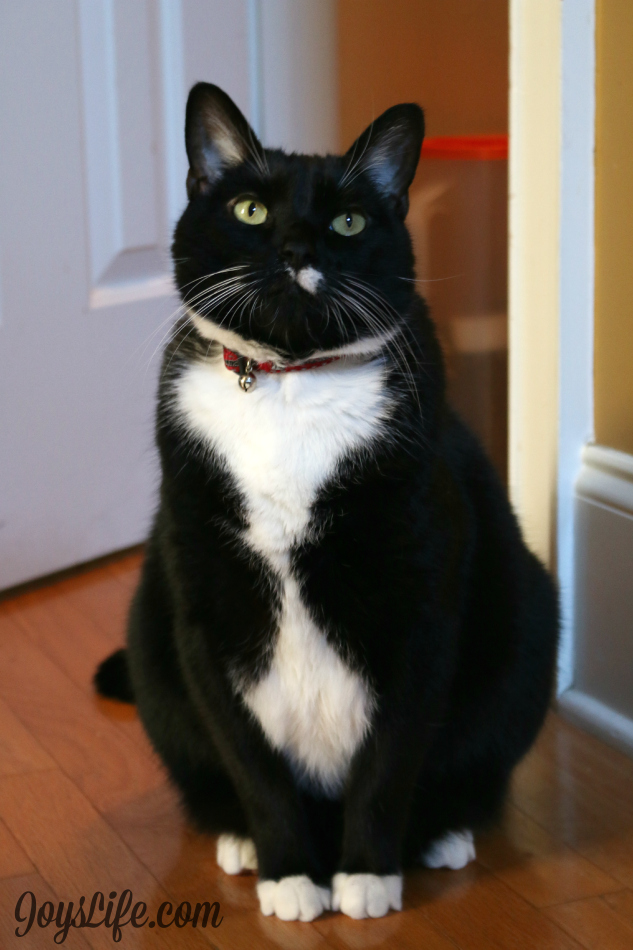 My husband takes care of the cat box.  I don't remember when that became a fact but it's been that way a long time.  So, litter being heavy wasn't an issue for me because he dealt with it.  He's strong, so it wasn't an issue for him either…until July…when he got an elbow injury that he's still in physical therapy for.  His elbow was so messed up, he couldn't lift more than a few pounds with that arm and even that hurt.  He's getting better but here we are in October and where is he right now?  Physical therapy.  The cool litter fact is that when it came to filling the cat box with the Fresh Step® Lightweight Extreme Litter, he was able to do it and it didn't hurt his arm!  YAY!  It being 30% lighter makes a difference!
Fresh Step® Lightweight Extreme Litter works great in our automatic litter box.  It's definitely clumping and coating the mess.  I haven't noticed a lot of dust either.  The odor control is good too.  Thank goodness!  Overall, I give it a thumbs up.  Want to try it?  It's available at Target.  Look for the display that you see in this post.
Meanwhile, Domino cannot believe that I'm talking about his personal cat box business again.
I gave him a few head scratches to try and make up for this overshare of his private life and that worked…for a minute.
Then our dog, Saban, came by to help and Domino was pretty sure that this had become the most embarrassing morning ever.