Back to School 3D Pencil & Card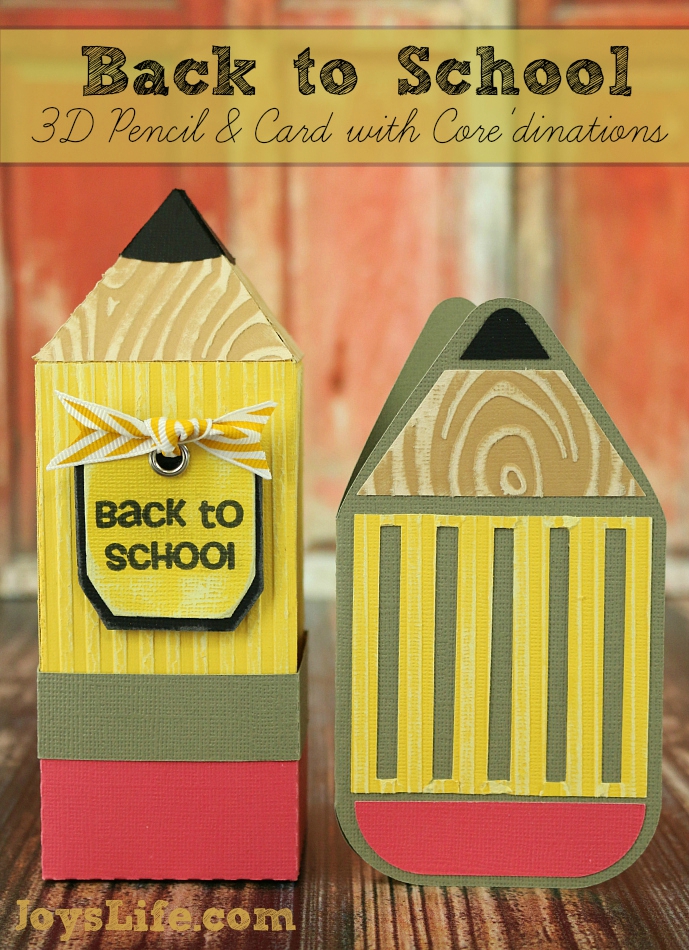 Hey everybody!  Last year I created this super cute Back to School 3D Pencil & Card and I never shared it here, so I'm doing that today!  What I love about the pencil on the left is that it is a box.  It's perfect for adding cute gifts for the teacher…or the students!
I'm using the Silhouette Cameo and this 3D Pencil Box file (by Lori Whitlock) and pencil card file from the Silhouette store.  Need help with the Silhouette?  Check out these tutorials!
I think the dimension is what really makes this project shine.  Not just the fact that the box is 3D but the sanded woodgrain on the pencil tops and the striping on the pencil box give it both dimension and texture.  They were made using Wood Grain and Stripe Background embossing folders and Core'dinations Neutrals and Bright Color cardstock.
To get that awesome textured look, you sand the Core'dinations paper!  I use this little sanding tool.  By the way, you can try and sand other brands of paper but this paper is made to be sanded.  As someone who has put holes in projects from sanding miscellaneous paper, you might give this brand a try first.  Also, not all of the Core'dinations brand paper can be sanded.  Here are the ones that you can sand: Core'dinations Brights, Darks, Neutrals and Pastels.  This paper has a colored core, so when you sand, the core color is revealed.  Nice!
I used my Xyron machine to add adhesive to the backs of these pieces.  Then I added them to the pencil.  Check out these other Xyron posts!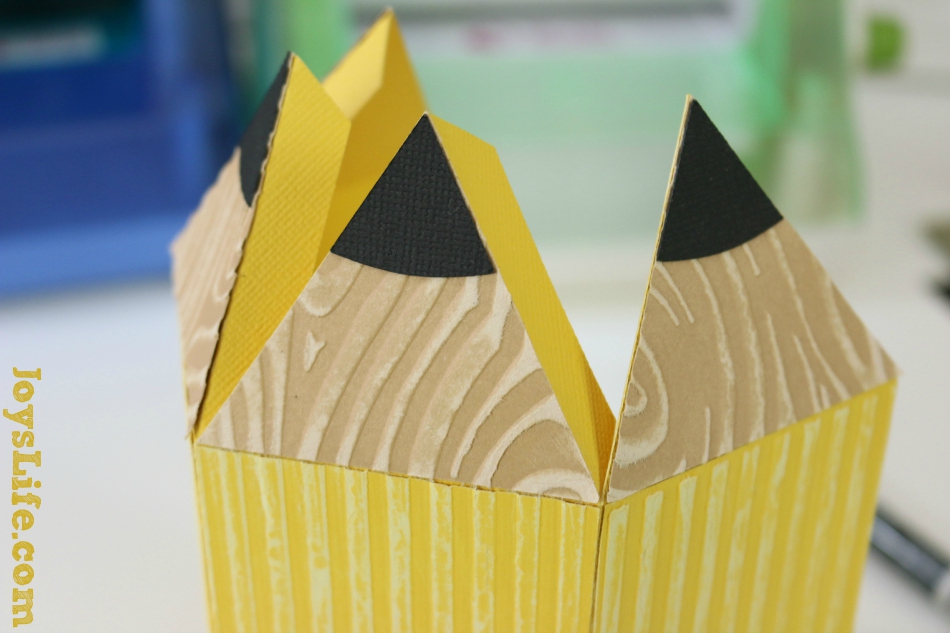 Isn't all that sanded texture great?!
I cut a small tag and backed it with a piece of Core'dinations black cardstock.  I stamped the yellow tag with a "Back to School" sentiment from the Joy's Life Holiday Occasions stamp set.  I sanded the tag and tied a yellow chevron ribbon to it.
That huge roll of Smarties can fit into the 3D pencil!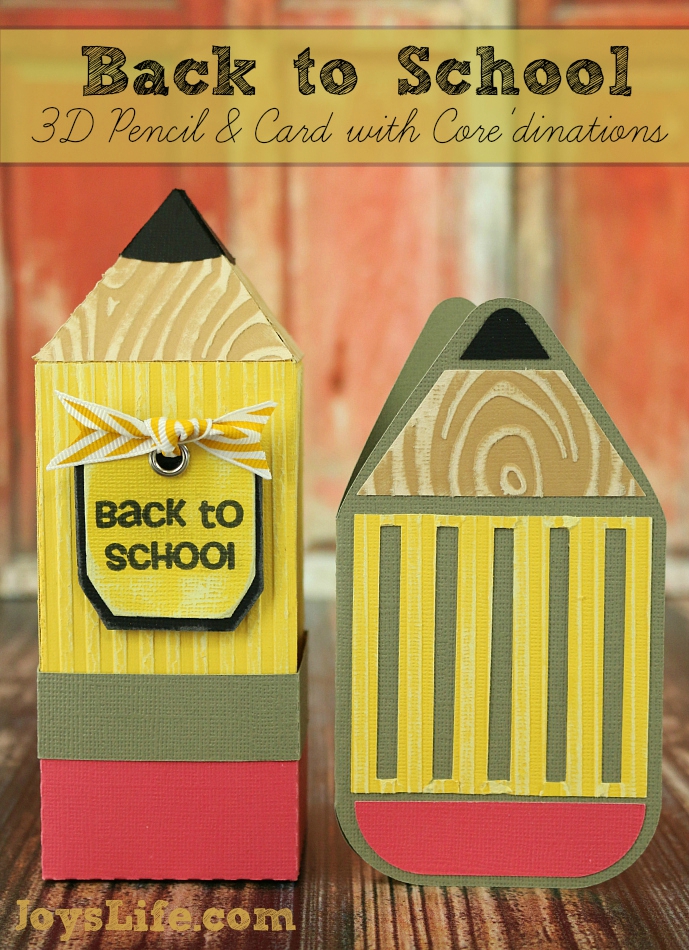 It's so fun to create things with the Silhouette Cameo!  Check out my Silhouette Pinterest board for some other projects too!  What kinds of things do you like to make?