It pains me to post this because I am an Alabama Football fan.  The football rivalry between Alabama and Auburn Universities is legendary.  My brother who must have been dropped on his head is an Auburn fan and to my great shame graduated from Auburn as well.  Due to my love for my brother and his wife, I used some vinyl samples that were sent to me by Vinyl Couture.com and made an AU (Auburn University) for my sweet bro and SIL to put on their car.  That's love, I tell ya!  😉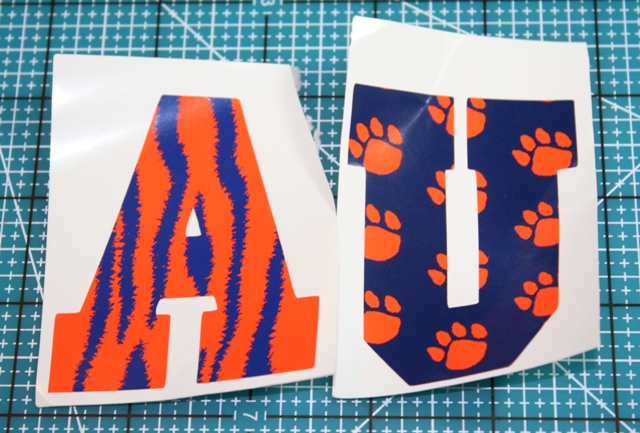 Regardless about my feelings for tiger pawed teams, this vinyl ROCKS!!  Guess what Alabama fans?  They have houndstooth vinyl too.  Roll Tide Roll!!  Go check out their terrific selection of unusual vinyl.  I know you're going to LOVE it!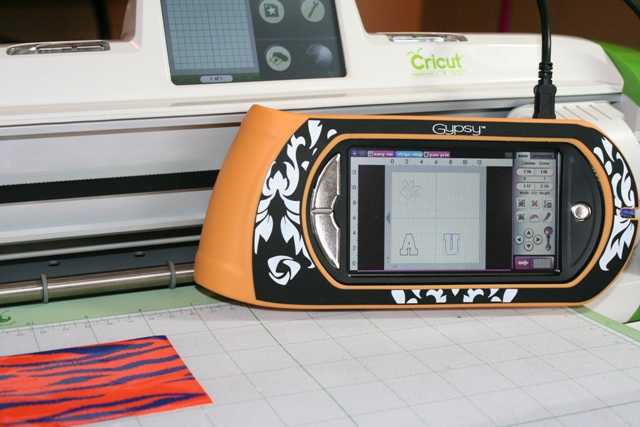 I used my Gypsy along with my Cricut Expression 2 to cut the vinyl out.  The "A" and the "U" are from the Cricut Lite cartridge, Varsity Letter.  Here's a link to another project where I used the Varsity Letter cartridge.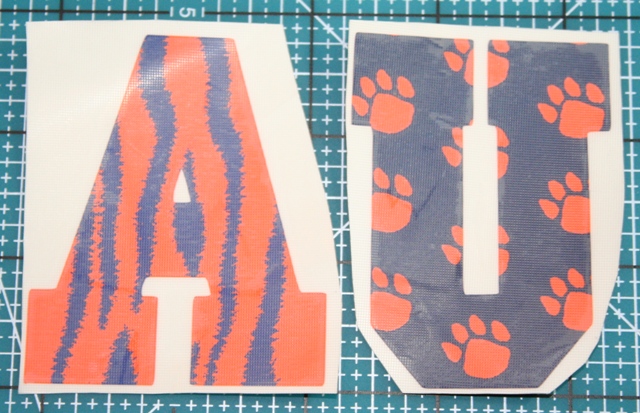 Because I am shipping these vinyl letters to my brother & SIL for application to their car, I covered the letters with transfer tape.  Now they will be able to peel off the backing and apply this to their car.  🙂
Would you like to know how to use vinyl with your Cricut?  I have a 2 Disc 3+ hour DVD called Cricut Vinylology that you will LOVE!  You can watch a short commercial about it on my products page and you can purchase it there as well.
Want to see more vinyl projects that I've shown here on Joy's Life.com?  Click HERE.
I can hardly wait to do an Alabama vinyl post!! 😉