Cricut Personal, Create, Expression and Imagine Compared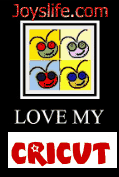 So, you've decided that you have to have a Cricut, right? Totally. You NEED one. Or… you just really want it and are now trying to justify it as a need…same thing…LOL.
Sometimes me saying, "Just go buy the Cricut Expression," isn't enough info for people…and I can understand that. Not only does it cost the most out of the 3 available Cricuts, it is hard to understand why you would want to spend $100 – $200 more when they all seem to do the same thing. Am I right? That's what I thought. Well, here is a quick explanation of the differences between the 3 models. Now you can decide for yourself what best fits your needs and wallet.
Cricut Personal (aka the Original):
Cuts images and fonts as small as 1″ and as large as 5.5″. The longest it will cut is 11.5″.

Uses the small Cricut mats sizes: 6×12

Is this size: 11Hx16.5Wx8.5D"

Weighs about 7 pounds

Has handle for easy transport

4 direction button for moving blade

Costs from $99 – $199 (depending on sale)
Cricut Create: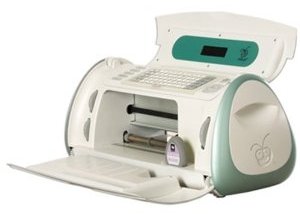 Cuts images and fonts as small as .25″ and as large as 11.5″.

Uses the small Cricut mats sizes: 6×12

Is the same size as the Cricut Personal.

Weighs about 7 pounds

8 direction button for moving blade

Portrait mode (to cut taller images)

Fit to Page mode (to cut the largest cut possible)

Auto Fill mode (to mass produce cuts)

Center Point function (cuts shapes and centers them on a designated point)

Flip function (so your image can be cut facing the other direction)

An improved display screen.

Costs from $199 – $299 (depending on sale)
Cricut Mini: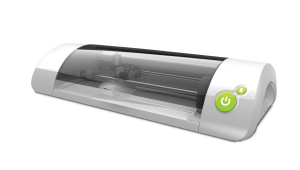 You can read this post I wrote about the Cricut Mini from CHA in June 2011.
Cricut Expression:
Cuts images and fonts as small as .25″ and as large as 23.5″.

Uses the small Cricut mats sizes: 12×12 or 12×24

Size: 22″L x 9″W x 8″H

Weighs about 9 pounds

8 direction button for moving blade

Multi-cut function – easily cut a wide range of materials including vellum, cardstock, poster board and vinyl; cuts up to 4 times over original cut lines

Flip function – easily create a flipped or mirrored image cut of the shape you choose

Line-return function – create line breaks between each cut for accurate spacing

Center-point function – cuts shapes and centers them on a designated point; use on photographs or patterned paper in the landscape mode

Fit-to-length and fit-to-page functions – easily set the size of the length of a designated cut; maximizes the size of the shapes on each page

Auto-Fill mode – fills page with as many of the characters selected on the display as will fit on the page

Quantity mode – lets you choose the number of cuts you want of those selected on the display

Paper-saver mode – automatically arranges selections to take up the least amount of space possible on your paper

Shadow option – creates a proportionately larger shadow image of each shape you select

Mix and match – use a variety of creative features in the same cut; take advantage of the entire library of existing Cricut cartridges

LCD screen – shows exactly what you're typing

Variety of sizes – cut portrait or landscape

Costs from $299 – $399 (depending on sale)
Cricut Expression 2: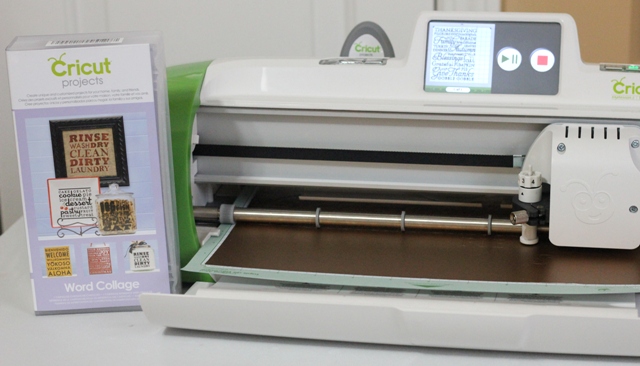 Here are things I've made with my Cricut Expression 2.
Cricut Imagine: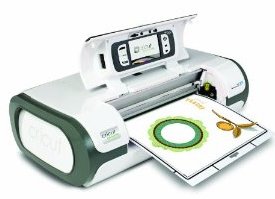 The Cricut Imagine
works much like the Cricut Expression, but has the ability to print in color and add visual texture using Cricut Imagine color or texture cartridges.  It has an electronic overlay instead of using the rubber ones that come with the regular Cricut cartridges.  The Imagine can use regular Cricut cartridges, but the other Cricut's cannot use the Imagine cartridges.  This machine is still having functions added to it and is ever changing and evolving.  You will need to buy color and black ink for this machine which retail in the $30+ range each. This machine retails for $399-$499.
The Cricut Personal, Create & Expression:
Come with at least one cartridge

Can use any of the Cricut Cartridges (except those specifically for the

Gypsy

or the Cricut Imagine)

Can use

Design Studio

(special software for use with a computer)

Can use the Same Blades & other Accessories

Can use the Cricut Jukebox

No Computer is needed to run your Cricut (only if you want to use Design Studio, which is not a requirement for using the Cricut)
You're going to have fun with your Cricut no matter which one you choose. If the price tag for the Cricut Expression doesn't put you off, I suggest getting it. It can do more than the other 2 Cricuts and you don't want to buy the smaller one only to wish you'd waited and gotten the bigger one that has more functionality. If you go to a lot of crops though, you might want to go with one of the smaller ones since they are more portable. Now, plenty of people haul their Expression around, but I just thought I'd mention it. Maybe you'd do well to get the Expression and a smaller one!! 😀
As for price…you really just have to look around. I like those bundles HSN offers and they often have Flexpay options, so you can pay a little at a time instead of the whole price at once. Several online craft stores have nice bundles. You will (I hesitate to say never because someone will say it's worked for them) NEVER be able to use a coupon at Michael's or Hobby Lobby or any of those places for a Cricut machine or most Cricut items. So, forget it. Too bad, huh? I wish we could. So, don't wait on that 40% off coupon to roll around…it won't help you. So sad.
Best Crafting Wishes to You and Your New Bug Cricut!! 😀