Bird & Butterfly Pantographs E2E Designs
Bird & Butterfly pantographs fit so many different kinds of quilts and can often be a good match regardless of fabric or season. There are many favorites in this group! Pine Tree & Chickadee made a beautiful Christmas quilt that gave it story even though the quilt was made of solids. Think of the story you're trying to tell when you choose your design. Ideas can come from the fabric itself, who it is for and simply, what you love.
Pantographs are also known as Edge to Edge Designs or all over quilting. I'm always adding new designs, but if you don't see what you're looking for, reach out to me and we can work together to find a design you love!
Butterfly Flutters
Midsummer Dream Standard
Midsummer Dream Edge to Edge 2
Midsummer Dream with Pearls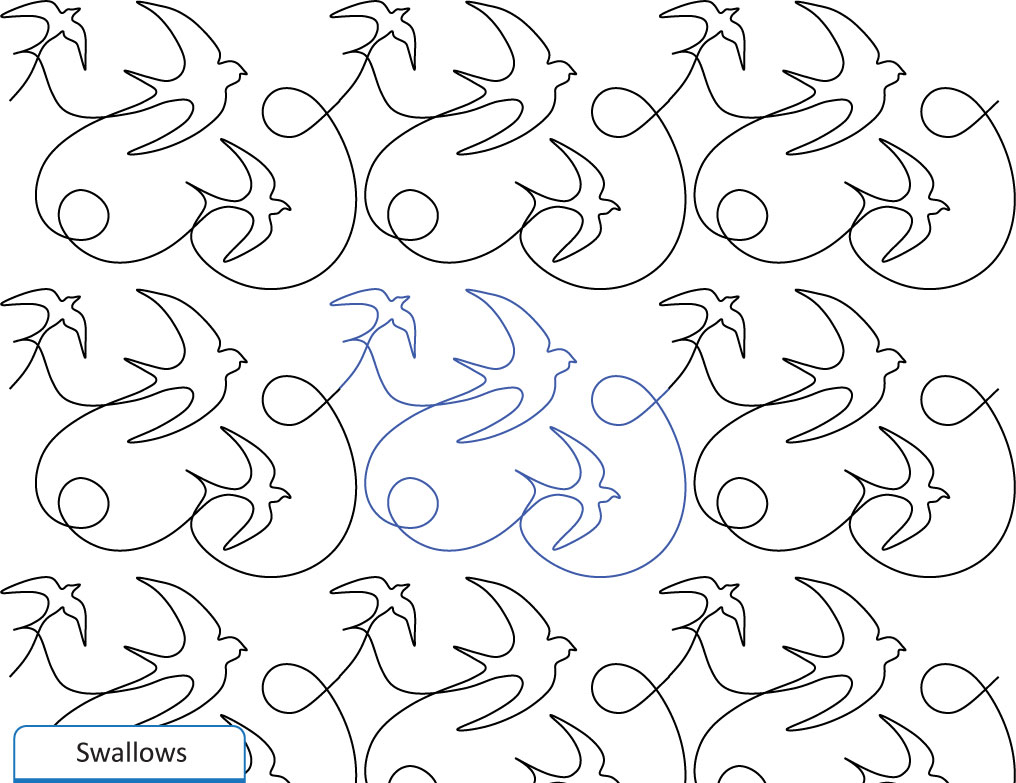 Swallows
Flying Birds
Bird Bath
Redwing
Peace e2e
Peace Doves
Airy Peace Dove
Simple Chicks
Farm Girls
Duck
Dragon Fly Flower
In the Clovers
Denise's Dragonflies
Ansley Park Edge to Edge 2
Honeycomb with Bees
Retro Bumble Bee
Pine Tree & Chickadee
Coming Soon!